Did Emperor Palpatine have a gigantic Sith-powered 3D printer? That's the only conclusion we can come to after watching Star Wars: The Rise of Skywalker and seeing him magic up all those Final Order Star Destroyers. He did broadcast his message of doom through Fortnite, so he's clearly not a stranger to technology.
We can't offer you that level of power, but if you're a fan of the saga and its spin-offs, we've got ten fantastic free Star Wars 3D prints for you to make. From an AT-AT through to Yoda's lightsaber, all these models can be made on a 3D printer, most of them in one easy-to-print piece. Even better, you can download every single one of them absolutely free. So, if you're trying to save some cash for the best Lego Star Wars sets, these free Star Wars 3D prints will be just fine in the meantime.
We'd recommend you use a printer with at least a 150 x 150 x1 50 mm build area for best results – we used three different 3D printers to print these models; an Anycubic Kobra, a Weedo Tina2, and a Creality Ender V3 S1.
All of those are FDM printers, though these models should also work with resin printers. And if you've not got a 3D printer yet, or you're looking to upgrade, check out our list of the best 3D printers. We've mostly shown the models as-is, though for best results you may have to file off some rough edges.
We've included a few pointers on how to best print each model. If you run into difficulties, check that your printing head temperature matches the material you're using and, if not, change it in Cura or whatever slicing software you're using. If problems persist, try reducing your printing speed.
1. Ahsoka Tano bust
Download from: Cults3D

(opens in new tab)

(registration required)
Creator: LJC_Designs
Ahsoka Tano was introduced in the animated Star Wars: The Clone Wars movie as Anakin Skywalker's Jedi apprentice. Fortunately, she didn't follow him into the Dark Side and went on to become a series favorite, making the jump to other shows. And she's soon to appear in her own Disney+ series simply called Ahsoka and will be played by Rosario Dawson.
Now, you can print your own Ahsoka bust which, going by her expression, captures her in one of her angrier moments. Maybe she's just discovered her former master has turned his back on his training, just so he can mope around in a bucket and a big cloak.
She's relatively easy to print, though you will need to enable supports – we'd recommend using tree supports if your slicer has that option. Print her vertically, take the support material off (there's nothing particularly fragile about this model), and you're good to go.
2. AT-AT Walker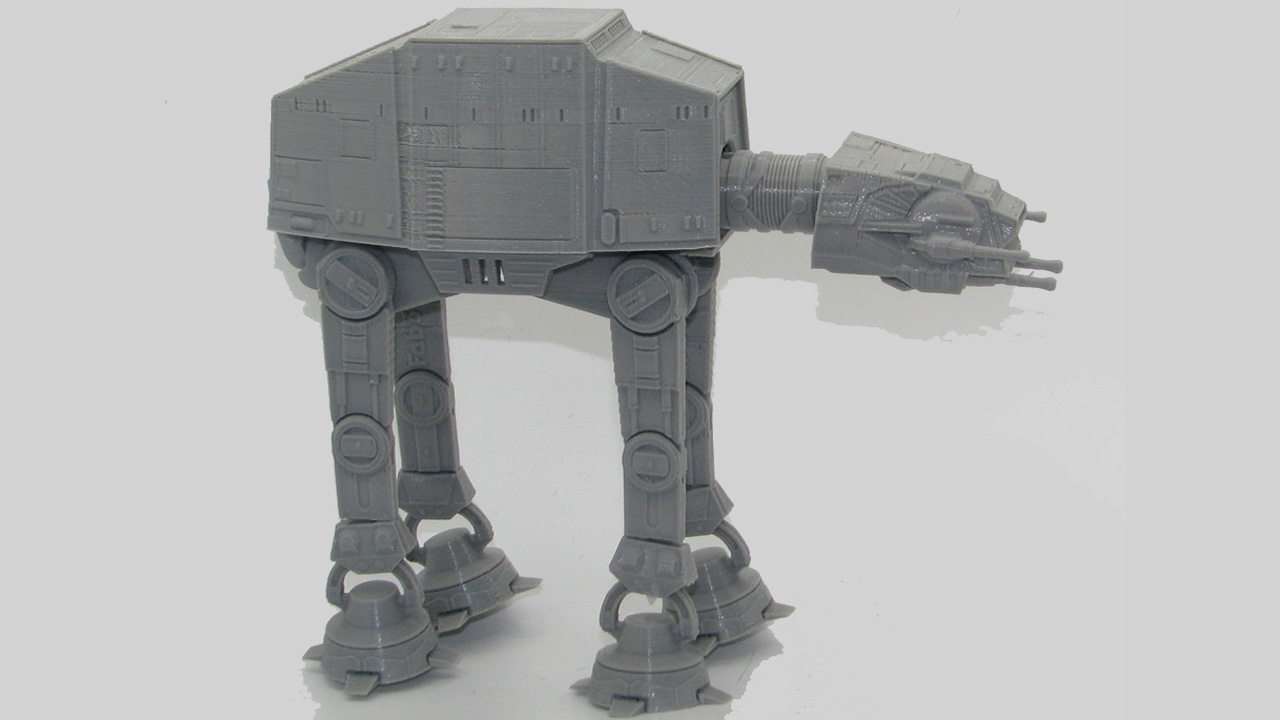 Download from: FAB365

(opens in new tab)

(registration required)
Creator: GOODesign
Like Battletech's giant mechs, the Star Wars' AT-AT's might not make much sense from a design perspective – wrap a tow-cable round their legs and they're going nowhere. But they're pretty intimidating to look at which, knowing the Empire, is probably the point.
Now, thanks to GOODesign, you can build your own AT-AT and, if you so desire, build a whole diorama around it. FAB365, where this model is found, gives you one free credit when you create an account, which is enough to download this model.
The AT-AT does come in multiple pieces, which can be printed on the same bed, without supports. However, we'd recommend you print the AT-AT body separately, at a layer thickness of 0.1 mm. Then, print the rest separately at whatever layer thickness you desire.
There's a little gluing involved – FAB365 has a video showing you what to do. It's as articulated as the mode page suggests but the results are pretty impressive so it's well worth the work. Let's just hope no-one's got a length of string handy.
3. Little Darth Maul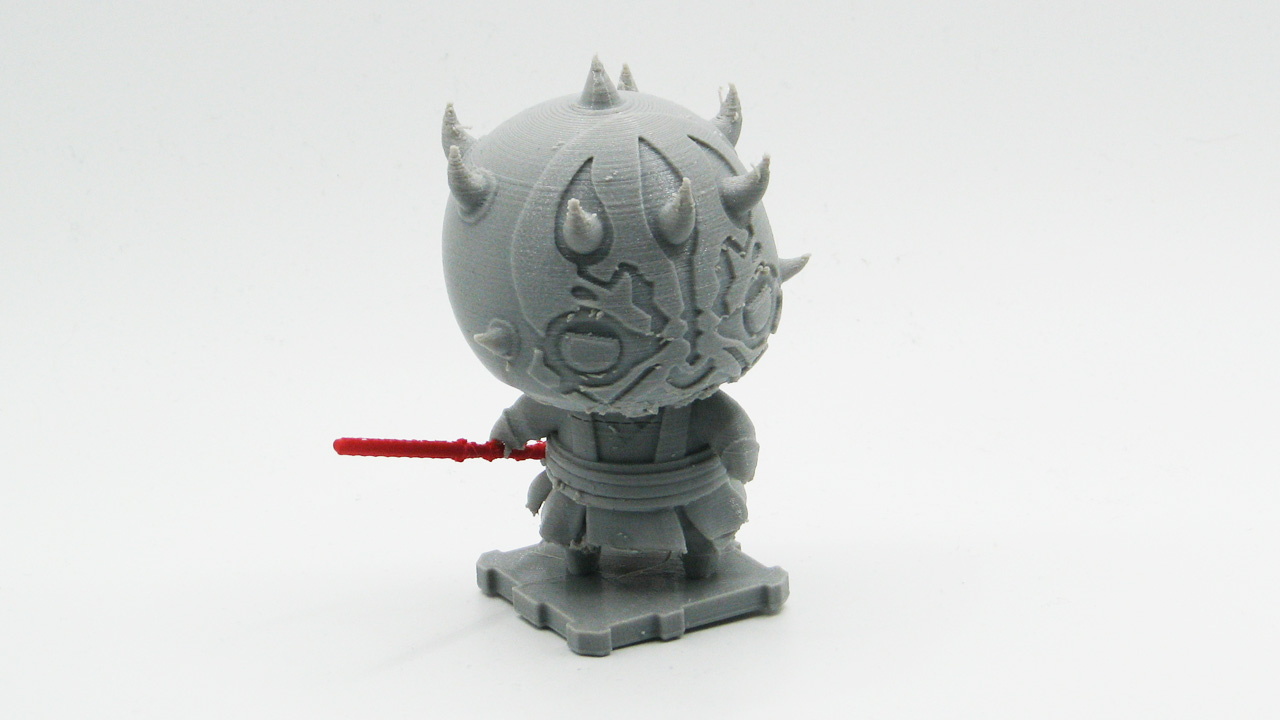 Download from: Cults3D

(opens in new tab)

(registration required)
Creator: Purakito
Who needs a Funko Pop when you can have one of Purakito's creations? This mini Darth Maul is far less dead-eyed than Funko's creation and more adorable too. Just look at those little head-horns and his tiny (optional) double-bladed lightsaber. Awww.
Lightsaber aside, you can print him in one piece, standing up. We'd recommend using full supports, not just touching baseplate. Again, enable tree support in your slicer if you can. Like most of these models, Lil' Darth Maul will look even better when he's been painted. Check out this guide on how to paint 3D prints (opens in new tab) if you're ready to take that next step.
4. Darth Vader statue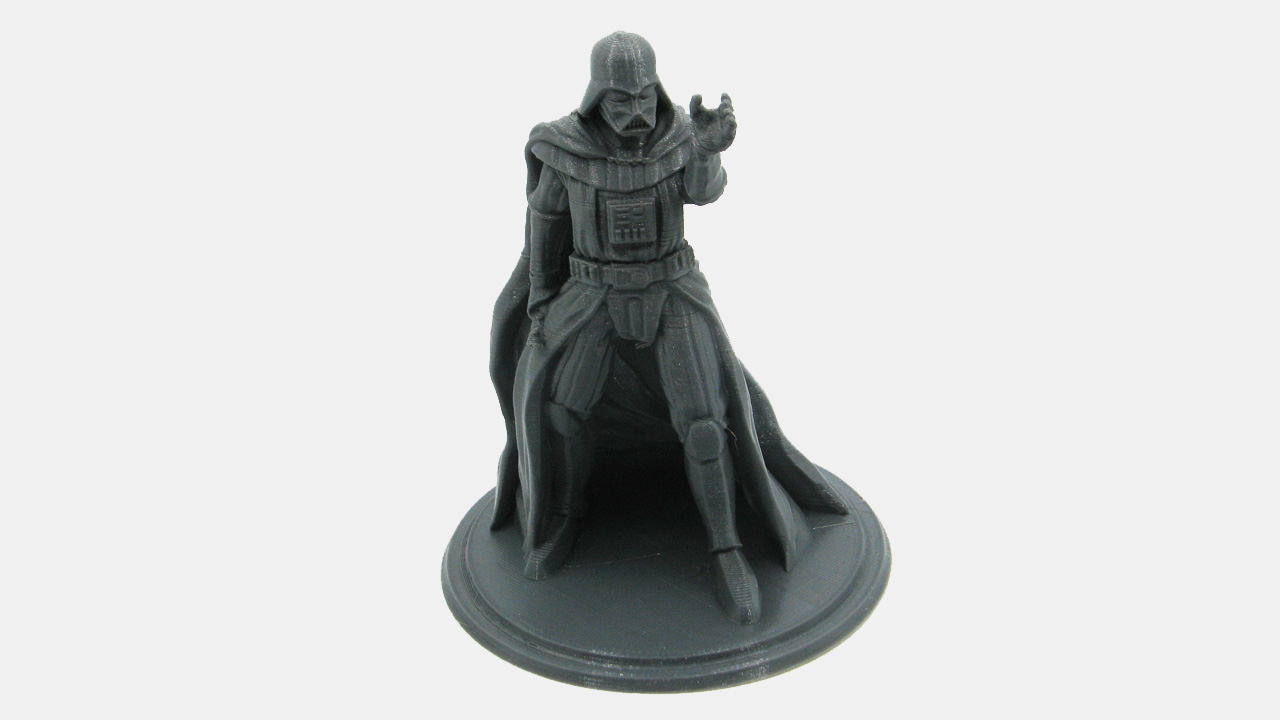 Download from: MyMiniFactory

(opens in new tab)

Creator: Printed Obsession / Robin 3Dverse
Originally by Printed Obsession, this Darth Vader statue is imposing enough in its own right. Let's face it, even if someone's never seen a single Star Wars movie, chances are they could recognize and name the Dark Lord of the Sith.
What Robin 3Dverse has done is take the model and remix it so that it requires no supports. That means, aside from saving you a significant amount of time, you'll have next-to-no rough edges to file down. You can also choose to add Vader's lightsaber to the model or leave it unignited.
The model page does contain a very specific list of slicer settings which you should use if you want to play it safe. But we just reduced the print speed to 40 mm/sec, leaving the other settings unchanged and, printed in a standing position, Darth came out looking like the badass he is.
5. Lego Han Solo in carbonite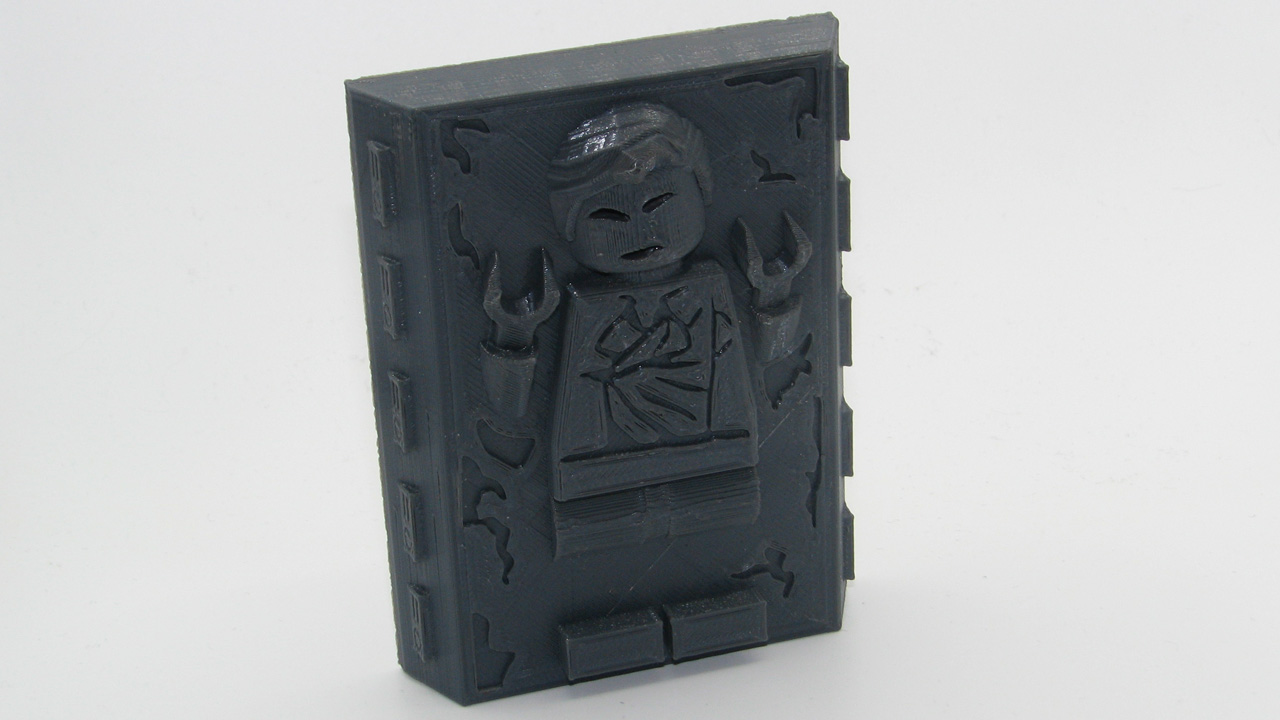 Download from: Thingiverse

(opens in new tab)

Creator: r2me2
Poor old Han Solo. This Lego version doesn't look any happier about being frozen in carbonite than Harrison Ford did. But his loss is our gain, particularly if you use the hole on the back of this model to hang it somewhere prominent.
Print the model on its back with Han's frozen eyes staring up at the ceiling. You won't need supports or a raft, and it'll easily scale to occupy most of your printer's build area. This is one of the few models that, unless you want to get the buttons on the side right, doesn't really need painting. Just print it using some dark gray material and you've got a wall-mountable testament to the Rebels' misery.
6. Imperial Star Destroyer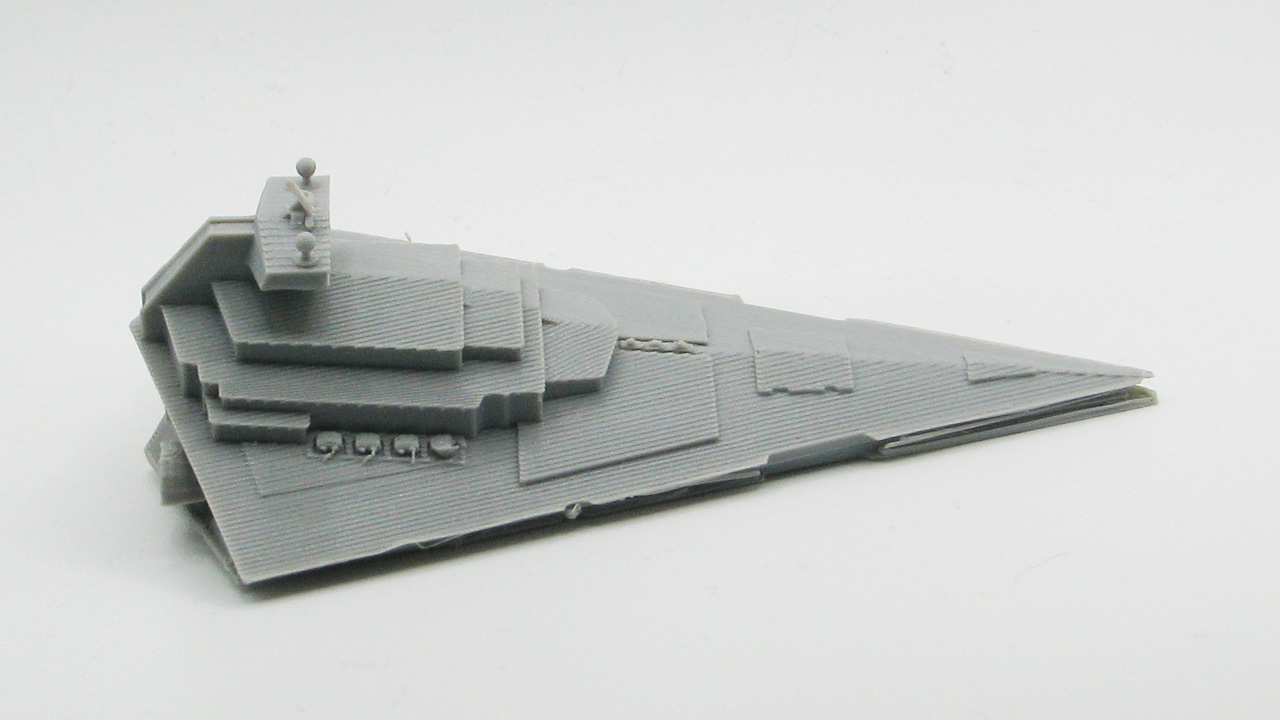 Download from: Thingiverse

(opens in new tab)

Creator: dantesgift
There's no shortage of printable Star Destroyer models, but what makes this particular model handy is that it comes in two parts. This meaning that it can also be printed without supports and that it also includes a full, one-piece model. However, as long as you're fine with gluing both halves together (we recommend you use gel-based superglue), the two-part model is easier to handle.
This model scales up well but if you're after a really large model, load the two-part model into Microsoft's free 3D Builder (opens in new tab) program. Use the slice facility to separate the two halves, saving each as a separate file. Then, load each separately into your 3D slicing software and scale each up so that they occupy most of your build plate.
7. Star Wars chess set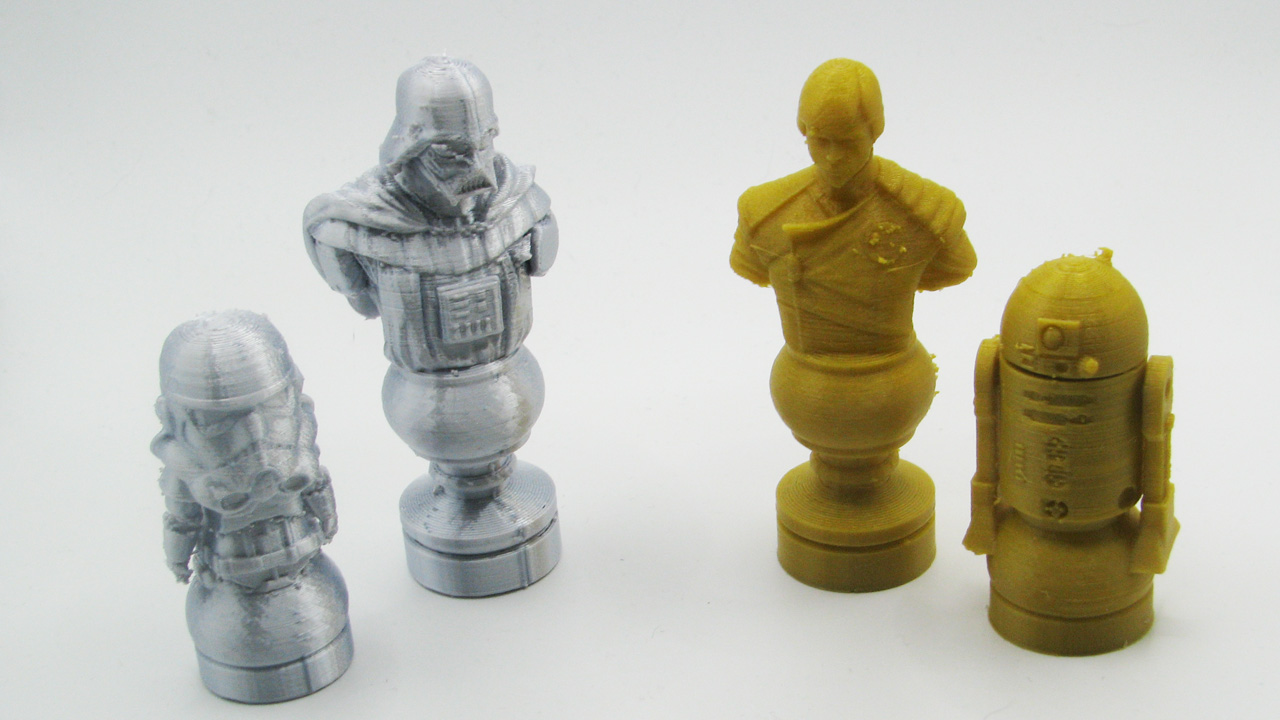 Download from: Cults3D

(opens in new tab)

(registration required)
Creator: Anubis_
It's up to you whether you let the Wookiee win or not, but if you've got a board going spare this Star Wars chess set is a great freebie. We're particularly fond of the squat little Stormtroopers that serve as the Empire's pawns.
The 3D print files are all clearly labeled, so there's no doubt as to which character is meant to be which piece. That said, there's nothing to stop you swapping them around, making Leia the King instead of Yoda.
We recommend you print these with tree supports, standing up, and be careful when you're removing the support material. You should be able to fit all of the pieces on the print bed and then print them in one sitting.
8. The Mandalorian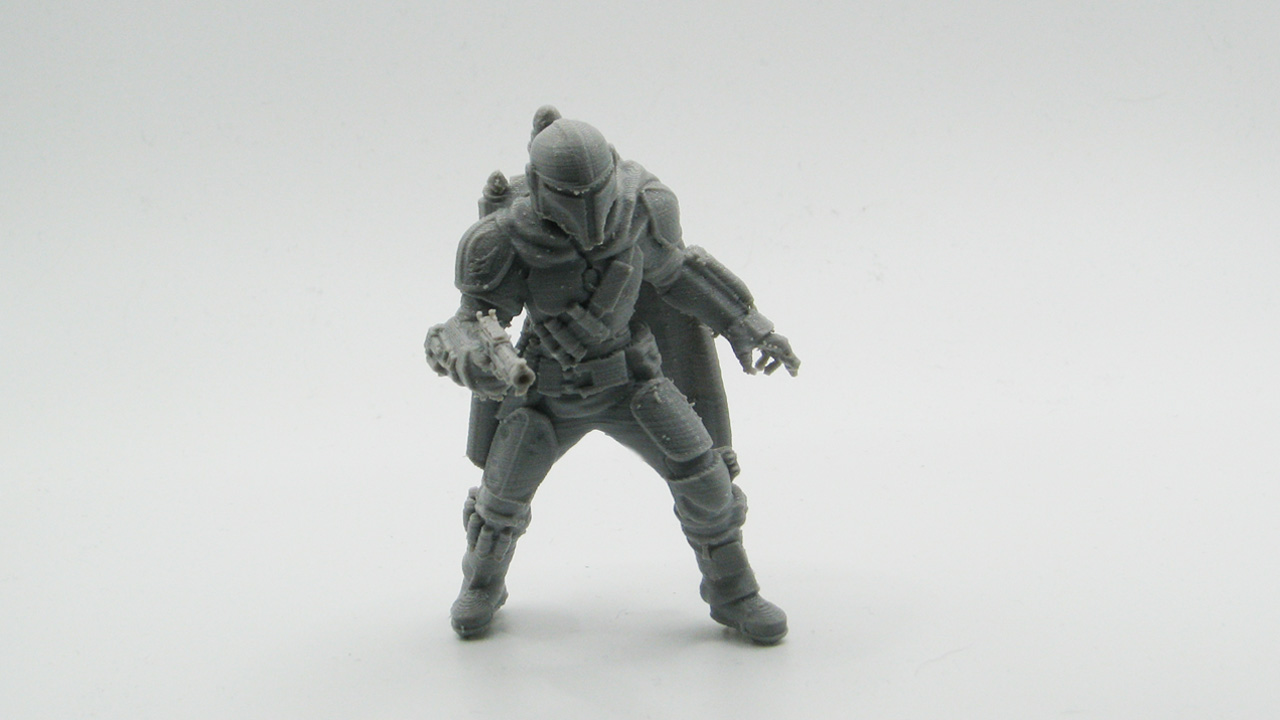 Download from: MyMiniFactory

(opens in new tab)

Creator: Velrock Art Miniatures
There's no sign of Baby Yoda, sorry (although you can get a Lego Star Wars The Child set), but this does come with a model of Cara Dune if you need someone to fight alongside Din Djarin. There are several different versions of the model, but we recommend you go for the ones with built-in supports.
The bigger you can print Mando, the better, so scale him up as much as you can. Why? Because the smaller you print him the more likely his blaster is to break. Once you've printed him, standing up, get a pair of pliers and pull away the supports, piece by piece.
9. X-Wing model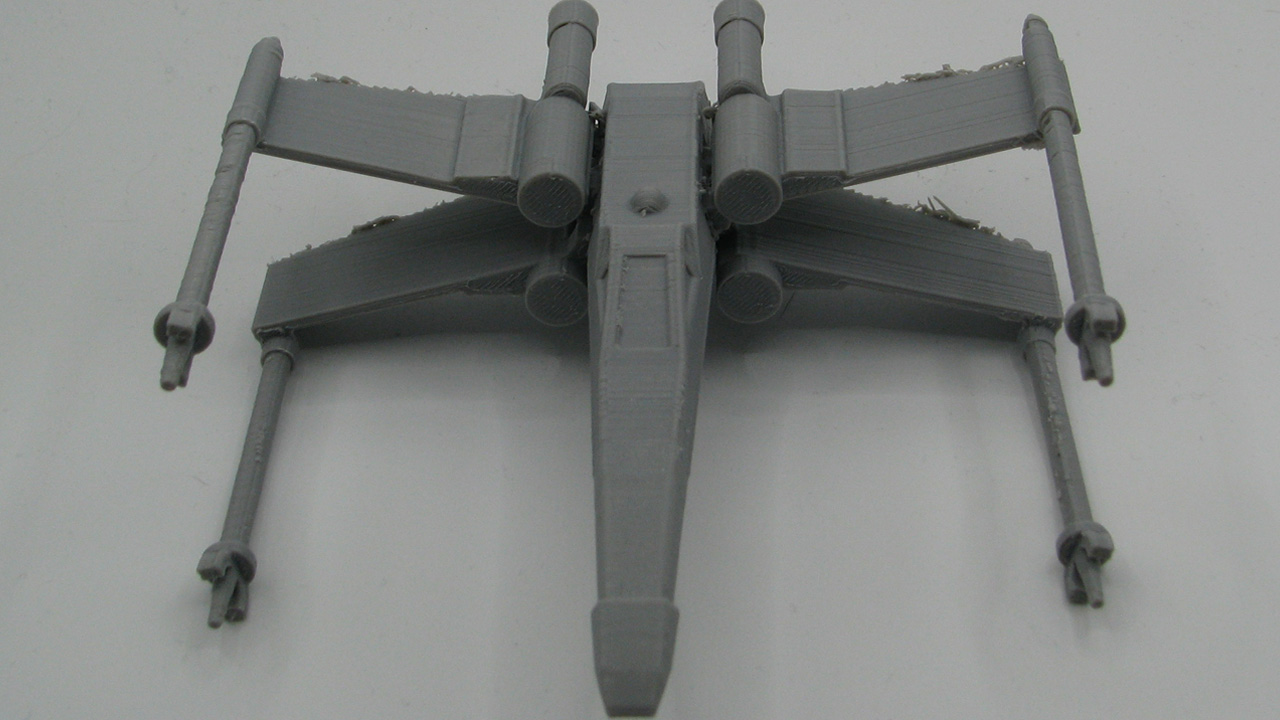 Download from: Printables

(opens in new tab)

Creator: DanielAlex
Like a lot of these Star Wars models, this X-Wing can be printed in one piece, with the tip of the starship pointing towards the sky. You'll need to print it with supports, preferably tree supports. You'll find that the back of the wings will need a bit of extra work and will require some sanding down to achieve a smooth finish.
However, if you want to be able to open and close the wings and are prepared to go without the curved tips at the end of the wing blasters, go for the "alternative version" labeled file. This can be found at the bottom of the download page and lets you print the model in four pieces. You'll still need to enable the support option in your slicer, but it makes for a cleaner print.
Whichever one you go for, be careful handling those wing blasters as the smaller you print it, the easier it is to snap them off.
10. Yoda's lightsaber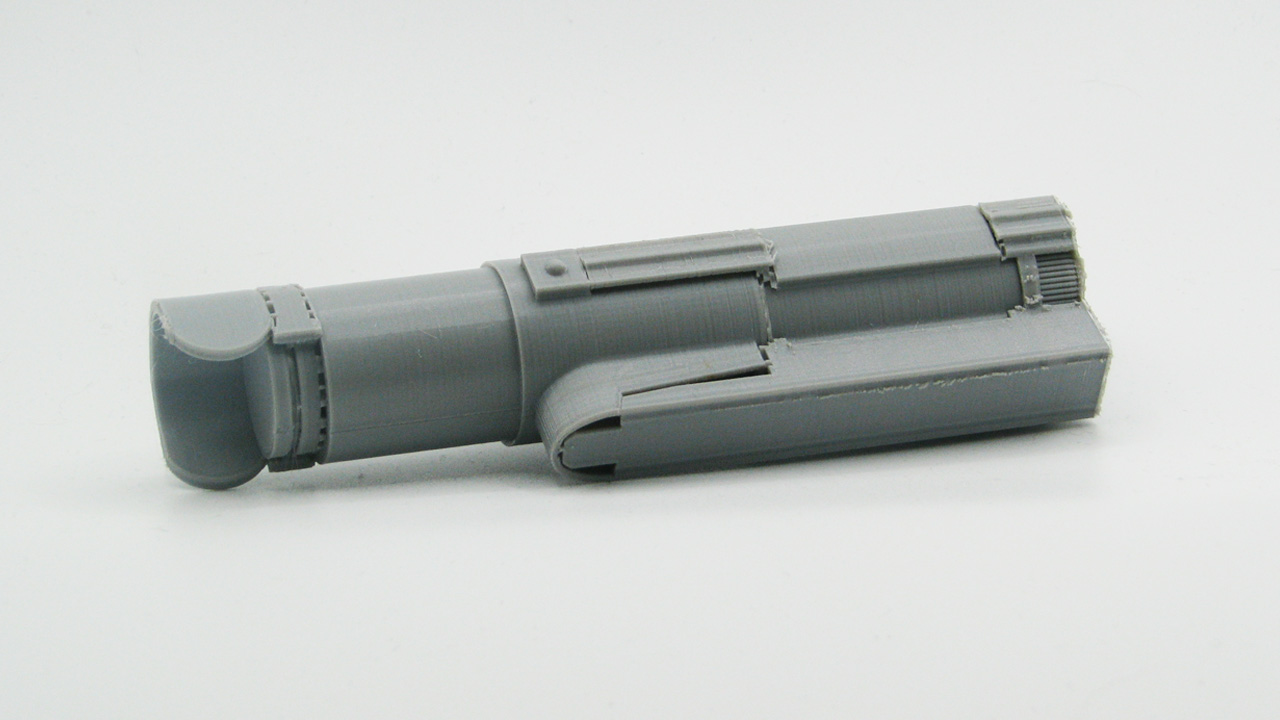 Download from: Thingiverse

(opens in new tab)

Creator: 3DModeledProps
Why Yoda's lightsaber and not any of the hundred other Jedi-specific lightsabers in the Star Wars franchise? Because the little green guy's lightsaber is small enough that a life-size model can comfortably fit on a 3D printer bed.
You can print this without supports, just make sure you rotate it so that it's standing on its base. If you can spare the time, dial the speed down a little so that it's not at risk of falling over – that, or tick the raft box in your slicing software. Now you're ready to prove that size matters not.