A federal lawsuit has been brought against Boeing accusing the aerospace giant of intellectual property (IP) theft, conspiracy and misuse of critical components involved in assembling NASA's Artemis moon rocket. 
The complaint was filed in a Seattle, Washington federal court on Wednesday (June 7) and attests that Boeing's attempted replication of Colorado-based Wilson Aerospace's technology was the cause of leaks aboard the International Space Station (ISS), and the source of last year's hydrogen leaks during repeated attempts to fuel and launch NASA's Space Launch System (SLS) rocket for its Artemis 1 mission. The full complaint can be read online here.
In a press statement, Wilson Aerospace president and founder David Wilson, Jr., added that "Boeing has not only stolen our intellectual property and damaged our company's reputation but has used the technology incorrectly and at the expense of astronauts' safety, which is beyond despicable."
Related: NASA's Artemis moon rocket will cost $6 billion more than planned: report
Family-owned Wilson Aerospace has been manufacturing tools and components for NASA missions for almost three decades, and has provided services for other major projects including the Hubble Space Telescope, the ISS, a handful of space shuttle missions, Boeing's Dreamliner aircraft and Russia's Mir space station  —  not to mention NASA's SLS rocket for the agency's Artemis program.
Wilson Aerospace says it was contracted by Boeing in 2014 to provide tools for installing the engines to SLS, the backbone of the agency's Artemis program of planned moon missions. A press release issued by Wilson Aerospace's lawyers states that Boeing obtained proprietary information from the company before terminating Wilson's contracts and then producing their own versions of Wilson's tools that were "critically deficient in quality and performance."
Worse, the suit claims, because Boeing covertly stole Wilson's intellectual property without receiving the full instructions on how to properly build, install, and use it, several of the aerospace and aviation products built by Boeing are pockmarked with critical safety flaws that allegedly put lives at risk. This includes the astronauts, pilots, crewmembers and passengers who come aboard vehicles built by Boeing without knowledge of the unsafe equipment and vehicles manufactured by or at the direction of the aerospace giant.
Fuel leaks and valve issues plagued SLS throughout 2022, which Wilson's complaint directly attributes to the intellectual property theft it accuses Boeing of engaging in. The complaint reads that "Boeing's theft of Wilson's intellectual property rights for tools intended to support the SLS project resulted in mismatching Wilson's designed components with components designed by Boeing and its co-conspirators which led to inferior products being used to tighten fittings and valves." 
After four attempts to get SLS off the ground, Artemis 1 launched on an historic mission to the moon and back on November 17, 2022. Despite the mission's success, the Artemis program has been plagued by accusations of mismanagement.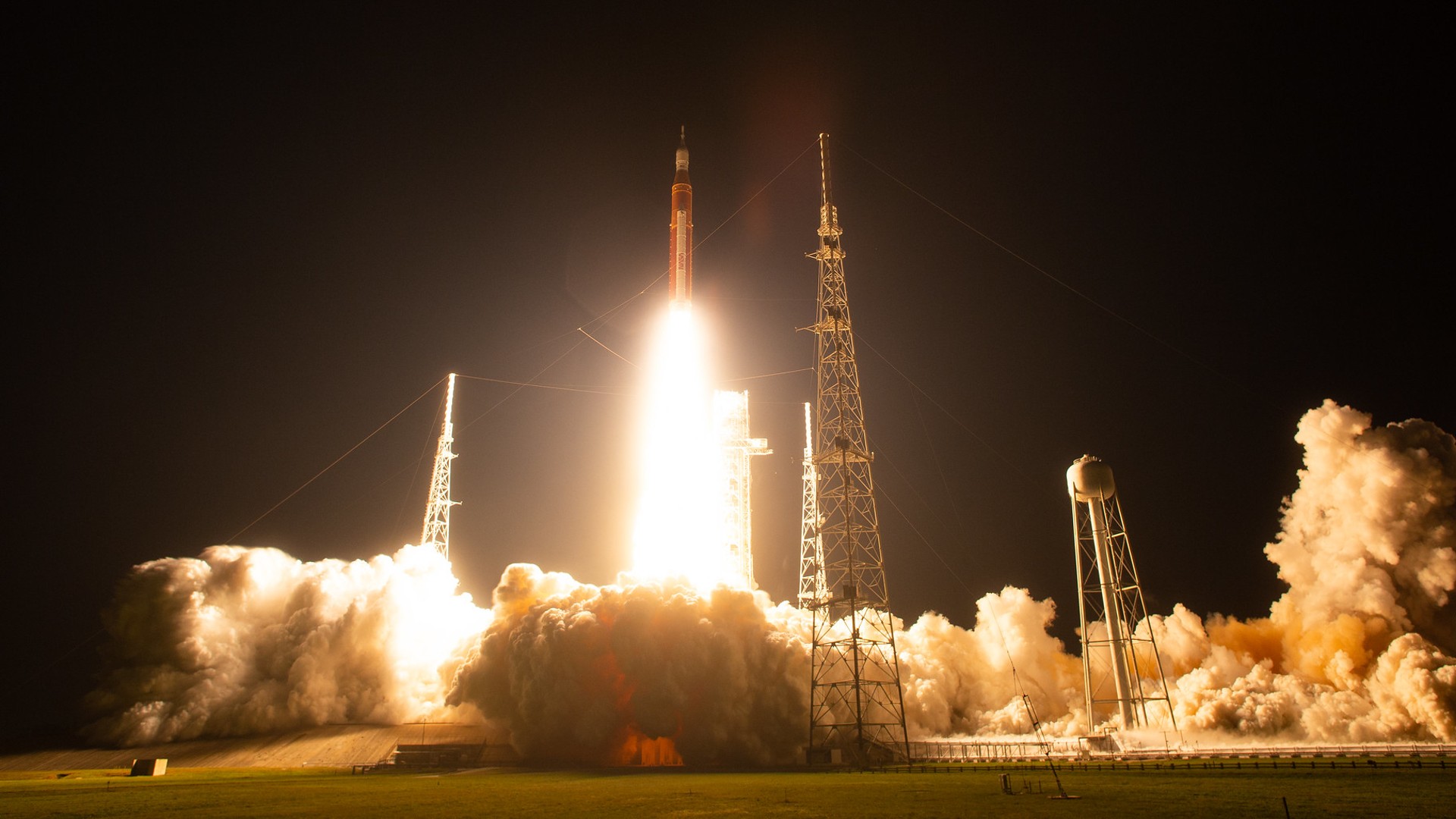 Wilson Aerospace's complaint goes further than the SLS program. The company accuses Boeing of an "alarming pattern" of subterfuge and theft of competitors' IP, and cites instances where Boeing duplicated Wilson's flagship design, the Fluid Fitting Torque Device (FFTD), dating as far back as 2001, when Boeing ordered and allegedly misused an FFTD-1 for use tightening fittings on the first U.S. segment of the ISS, the Harmony module.
The complaint also cites a $615 million settlement to resolve allegations that Boeing stole competitors' information to secure billions of dollars worth of launch contracts from the space agency and U.S. Air Force. 
The introduction to Wilson's suit reads, in part, that "Boeing's theft of Wilson's intellectual property enabled it to capture incredible sums in unlawful revenue on aerospace contracts with NASA and commercial aviation projects."
When asked to comment on the lawsuit, a Boeing spokesperson said that the lawsuit is inaccurate and omits key information. "We will vigorously defend against this in court," they added.