The Elegoo Saturn is a mid-to-large sized resin 3D printer suitable for a range of different applications, from prototyping and engineering to hobby activities like model making and tabletop games. 
If you've ever spent a few minutes researching 3D printers, there are a few notable names in the business that stand out, especially within the Elegoo family. Variations of the Elegoo Mars printer are especially present on YouTube video tutorials and showcases, though its small size can be restrictive if you had plans in mind for larger models, which is where its larger sibling, the Elegoo Saturn, has its chance to shine.
It's a noticeably taller machine, with a larger build plate than the Elegoo Mars 2 Pro, but not as big as the massive Elegoo Jupiter, so you shouldn't have any issues finding a table or workspace to set it up. Not only is that additional build plate space great for anyone wanting to print larger models without slicing them into smaller sections, but it's also a benefit for anyone looking to increase their manufacturing output.
 
Elegoo Saturn: Design & set up
There's minimal assembly required for the Elegoo Saturn, and the instructions are well written to avoid any confusion. The box arrived well packaged, with plenty of plastic and foam to protect the printer, and it took around 20 minutes to go from a sealed box to having it set up and testing its first print. 
You get a semi-transparent red acrylic cover to keep out UV light and other debris from falling into the resin (a godsend if you have any pets), with a touch-reactive 3.5-inch screen located on the front of the printer to operate it. It also comes with a submersible build plate and a vat for the liquid resin. A power kettle port can be found on the lower rear of the machines, as well as a manual off/on switch to control power, and a network connection port to hook the machine into your homes internet connection, allowing you to control the Elegoo Saturn remotely from a laptop or PC via ethernet.
The resin tank on the Saturn is top-mounted rather than side-mounted, which will help to reduce any accidents or spillages, and one side of the tank has a clear pouring spout to further help reduce mess when decanting unused resin back into a bottle.
It's heavier than most resin-based printers, weighing in at 29.8 lbs/13.5kg. This is still fairly easy for a grown adult to move around if needed, though you'll want to keep small children and pets away from it as it'll do some serious damage if it falls. This is pretty good advice in general given resin is a toxic substance, so always be proactive and aware when operating it.
You'll also get an accessory kit that contains some useful tools to scrape the build plate and snip off any supports on a finished print and a plastic scraper for delicately removing any failed prints from the FEP sheet, as well as latex gloves and paper filters for cleaning resin after use, spare bolts, and some paper facemasks to protect you from resin fumes.
These get the job done, but we would advise investing in some higher quality tools to make the process easier. A ceramic scraper or razor-based windows scraper will have a much easier time removing prints from the built plate without damaging them for example, and an N95 respirator is much better for filtering out any harmful fumes than a paper face mask.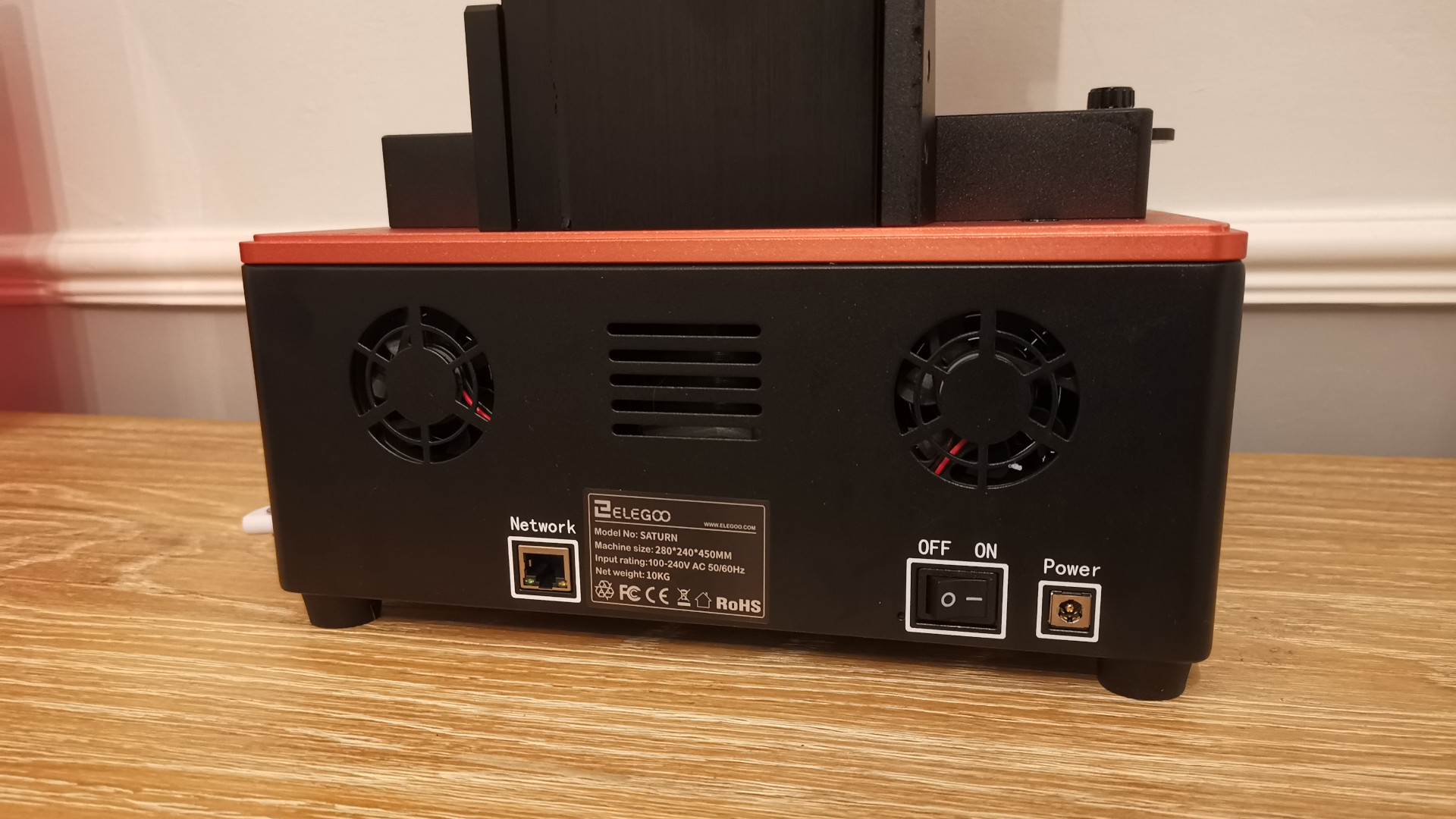 Take care to not damage the FEP film at the bottom of the resin tray (the thin, clear plastic film) as it can be easily pierced, which will cause resin to leak and cure over the screen below. Elegoo sells spare parts for its machines just in case of the eventuality, and replacement FEP sheets can be purchased online if you cause any damage to them, though it would have been nice to see some spares included in the box.
A USB drive is also included within the kit for you to load files into, and the port to plug this into the printer can be found on the right-hand side of the base of the machine. Given some printers have this port located on the rear, this is a step up, but it would have been much easier if it was on the front of the printer instead, much like it is on the Mars 2 Pro.
Elegoo Saturn: Specs & features
The Saturn is equipped with an 8.9-inch masking LCD with a 4K resolution of 3840 x 2400, which means you're getting an XY print resolution of .05mm, or 50 microns. Both the Mars and Mars Pro printers within the Elegoo family are actually capable of finer detail with an XY resolution of 0.047 mm (47 microns), but it's unlikely that you'll notice a difference of just 3 microns with the naked eye.
The Saturn also lacks an air filter and a rubber seal like those seen in the Elegoo Mars 2 Pro, but it's generally recommended that you set your printer up in a well-ventilated area that doesn't see high traffic to avoid inhaling fumes anyway. The cooling fans can get a little noisy, but only when you're in the same room, so this is easy to drown out by simply closing a door. The cooling fans also do their job well, as the printer rarely gets any warmer than…well, warm, even after several hours of printing.
Elegoo Saturn specs
Operation: 3.5 inch Touch Screen
Software: Chitu Box
Connectivity: USB
Technology: LCD-based MSLA UV Photocuring (wavelength 405nm)
XY Res.: 0.050mm 3840 x 2400(4K)
Z Axis Res.: 0.00125mm
Layer Res.: 0.01-0.15mm
Printing Speed: 30mm/h
Printer Size: 11.02in x 9.44in x 17.55in / 280mm x 240mm x 450mm
Build Volume: 7.55in x 4.72in x 7.87in / 192mm x 120mm x 200mm
Material: UV Resin
Net Weight: 27.56 lbs (12.5 kg)
If you're unfamiliar with 3D printers, consumer models generally fall into just two categories: stereolithographic (SLA) and fused deposition modelling (FDM). The Elegoo Saturn however, uses Masked Stereolithography Apparatus technology (often shortened to MSLA), a system that cures resin in layers using exposure to ultraviolet light. This differs from SLA as, despite both using UV light, MSLA exposes an entire print layer at once, while SLA shines a point of light along every point of the print.
This is completely different to FDM printers that physically pipe melted plastic into the desired shape. These are typically the preferred printers for much larger models as the build plates are a great deal larger than anything a resin-based machine can cope with, but they struggle to pick up fine details. You'll also notice visible print lines running through the finished model, which are much less noticeable on a model printed in liquid resin, which makes them better suited for small details and intricate designs.
The Elegoo Saturn especially shines in this regard, with speedy printing capabilities to boot so you can create some incredibly detailed figurines in just a few hours, rather than the few days that it can take for an FDM machine. It doesn't match the build plate size for even a mid-sized FDM printer, but the Saturn is a fantastic choice if other resin-based options on the market are too small for the files you're working with.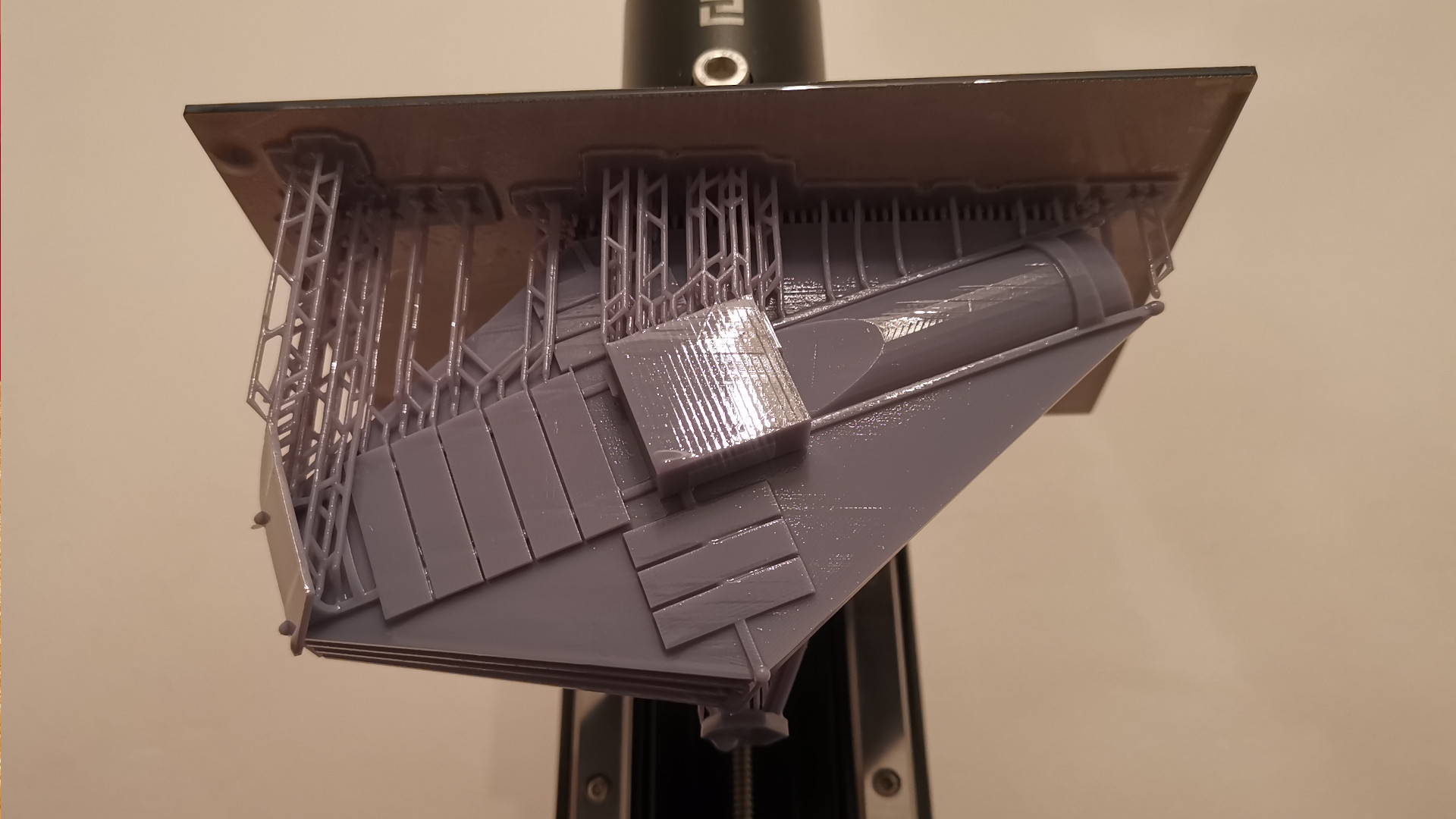 Speaking of printing, the USB drive that comes with the machine is pre-loaded with a test file for you to print – please ignore this. The two models on that file print adhered completely to the build plate, and the process to remove them is incredibly frustrating. These files are not well optimized, despite being featured as the test print for all Elegoo resin printers. If you want an easier, better test print file then check out Amera Labs for a file that will really put your new machine through its paces, or this pre-supported calibration cube from UncleJessy on Thingiverse – you'll have a much easier time removing it from the build plate.
For preparing files for printing, that same USB drive also has the printer profile for Chitu Box (though this is already pre installed into the latest version of the application). Chitu Box is a slicing software that converts 3D STL files into something that your printer can recognise. The application itself is very user friendly while also being feature-packed, allowing you to automatically generate supports and estimate how much resin you'll need to complete a print. It can even tell you how much money a print will cost you if you include how much you paid for your bottle of resin and the quantity, 
Elegoo Saturn: Print quality & speed
Elegoo makes several different kinds of resin for its printers, including eco-friendly and water-washable varieties. The water-washable version is especially good for anyone who doesn't want to buy isopropyl alcohol to wash the residual resin off before printing, but you're not tied to only using Elegoo branded resin – any 405nm UV curing resin designed for printers will work fine. Unless you have a specific color in mind, we suggest you use grey for most prints as it's the best shade to display details and areas where the print may have failed.
To demonstrate the size of the Elegoo Saturn, we printed a figurine of Samus Aran from the video game series Metroid without slicing the figurine into sections. This file was from Printed Obsession on MyMiniFactory, and the detail achieved is incredible. There is no visible layer line, and all of the teeny details on her suit and weapon came out beautifully. She measures up at around 25cm in height, and there was still room on the build platform to include some smaller tabletop miniatures if you wanted to maximize the space.
Image 1 of 5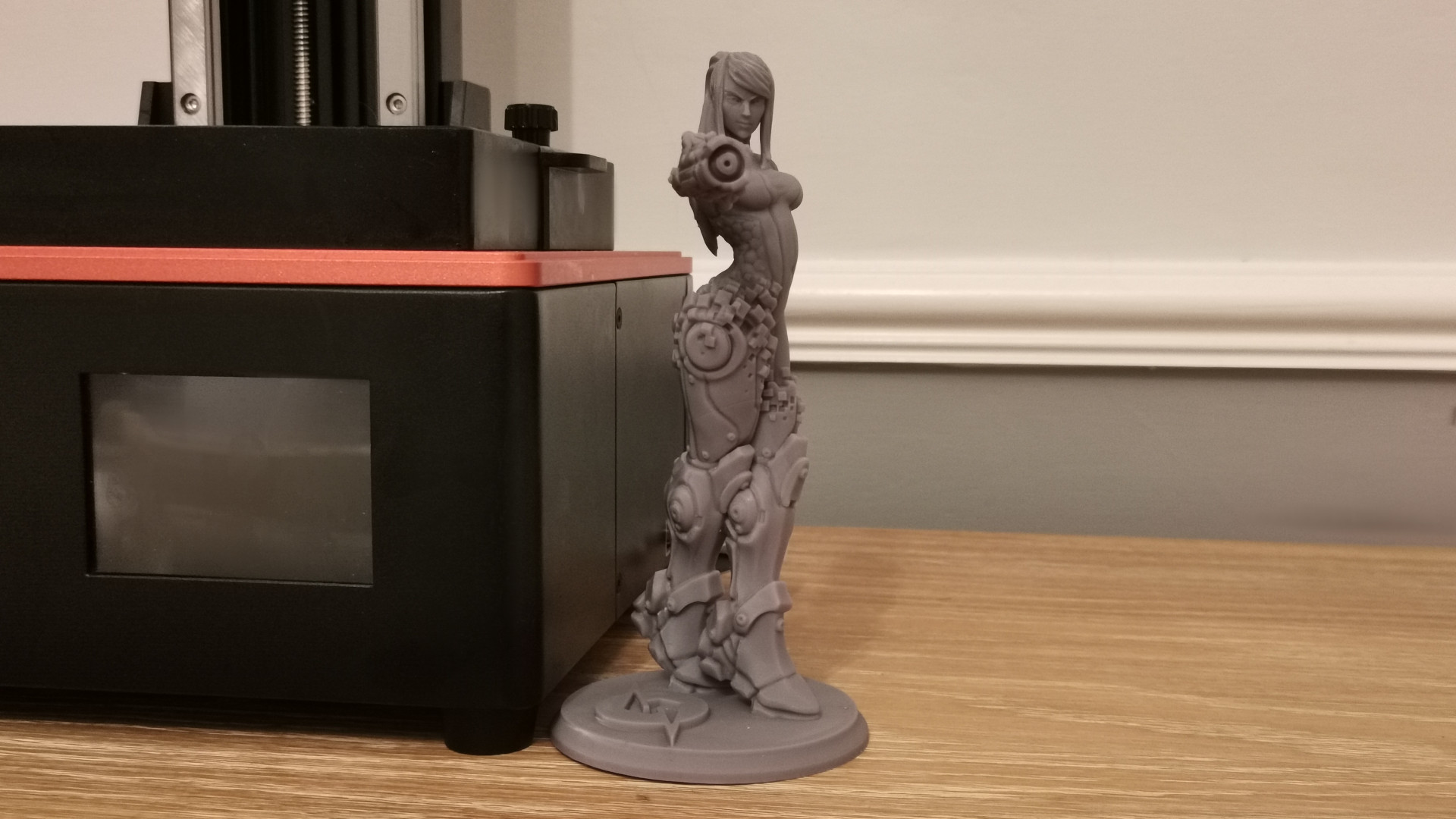 Image 2 of 5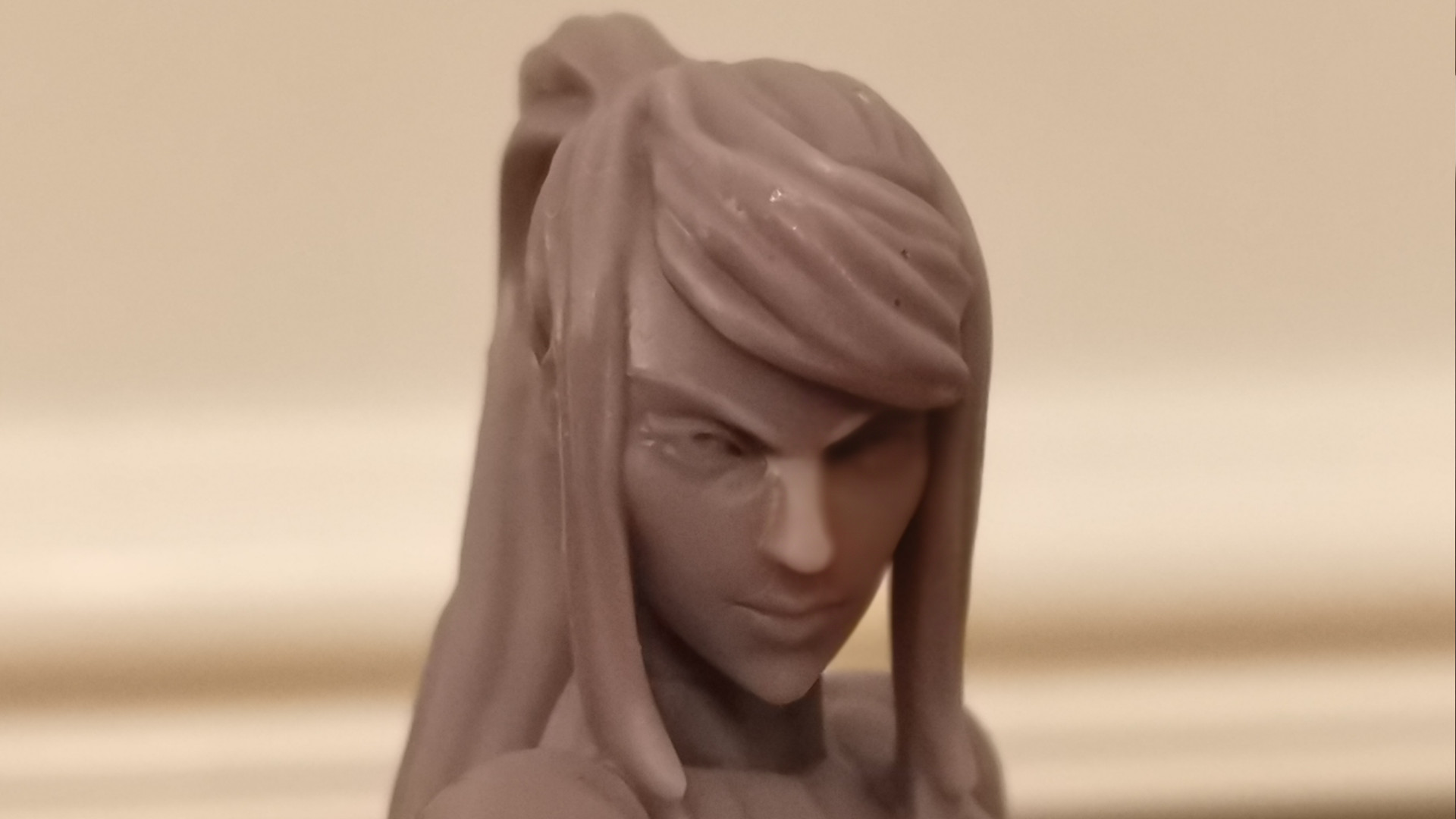 Image 3 of 5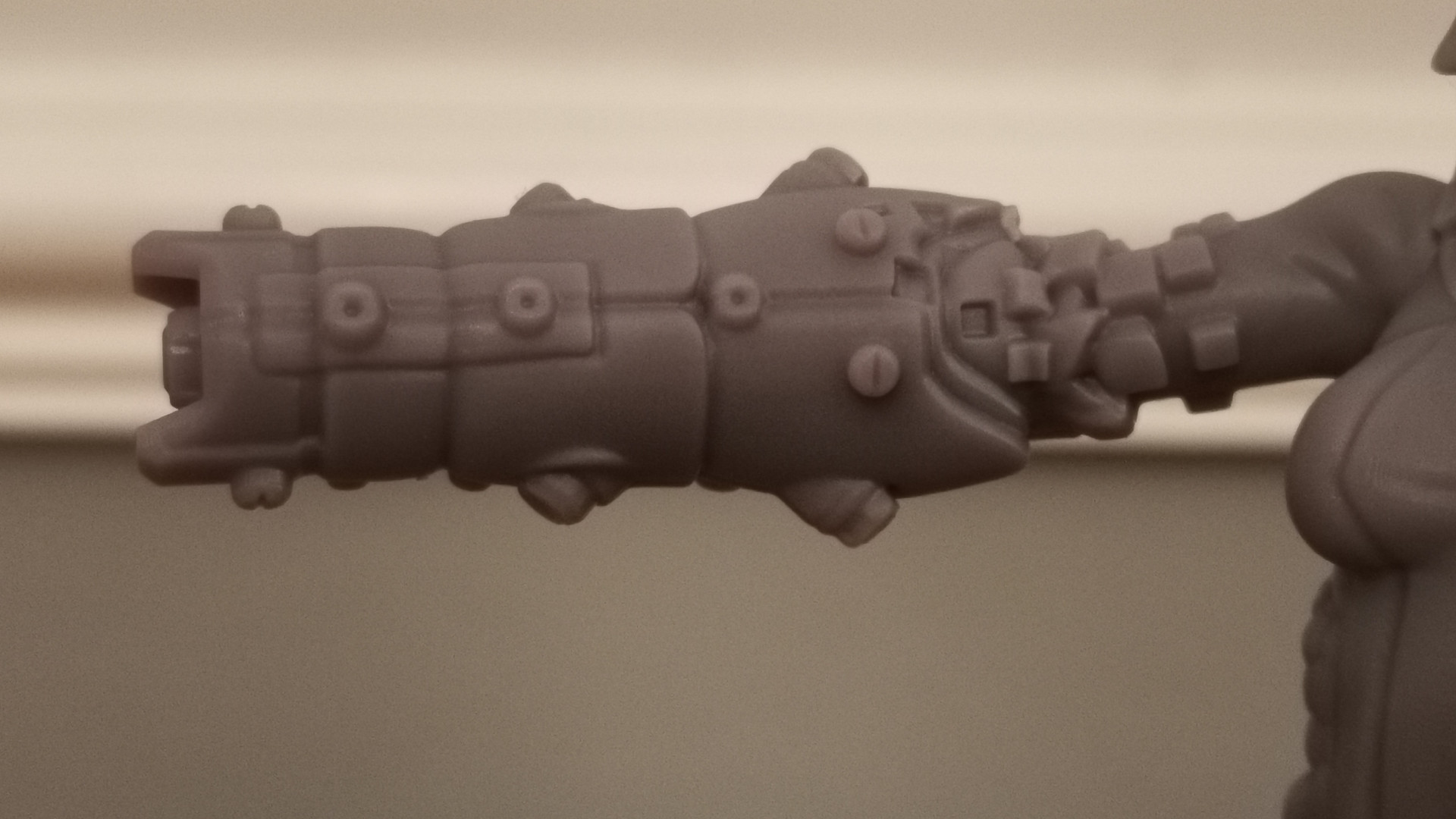 Image 4 of 5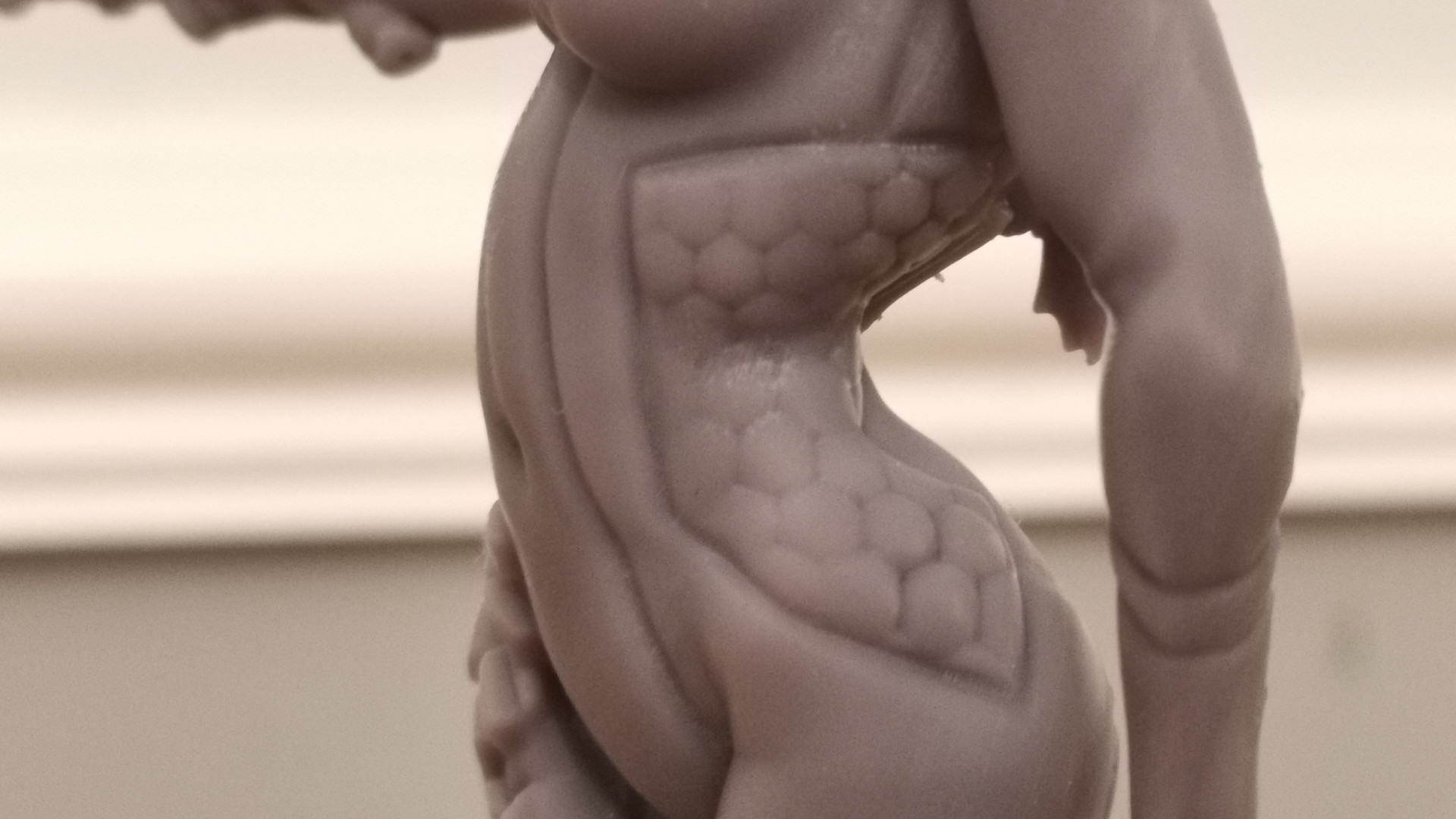 Image 5 of 5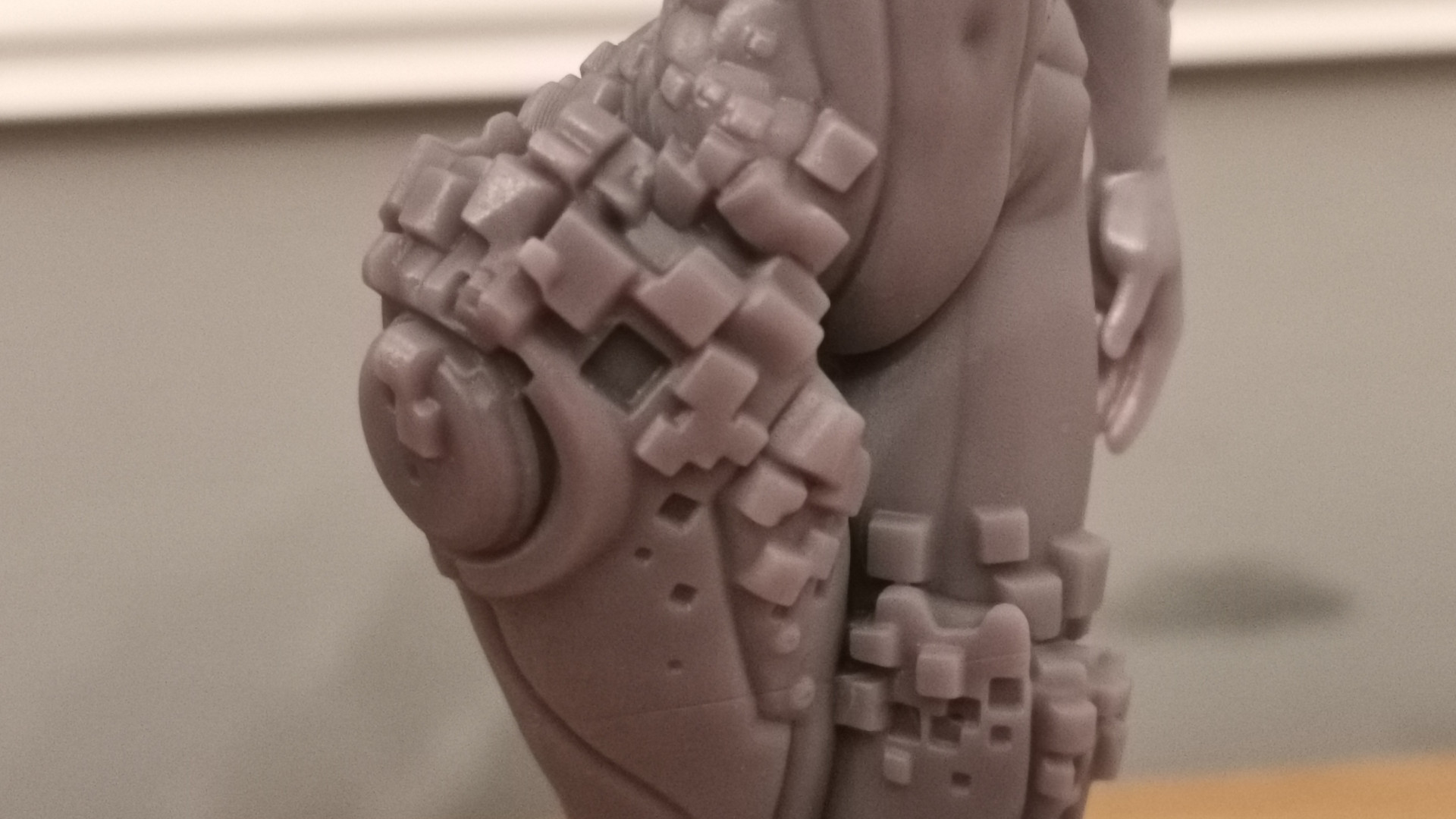 This print took 9hrs 15minutes to print at a 0.05mm resolution. That seems like a long time, but many FDM printers would have to sacrifice detail in order to match that speed, so this feels like an acceptable trade-off to get detailed models at this scale.
Nasa also has some fun STL files on its website for 3D printers, so we scaled up this model of the James Webb space telescope. This is a fairly chunky model, and one actually designed for FDM printers given the style of supports included in the pre-supported model, but the unsupported version was easy to adapt in Chitu Box. This printed in just 6hrs 57 minutes, though that time could have been greatly reduced by increasing the layer resolution, as there are very few fine details that needed to be picked up.
Image 1 of 2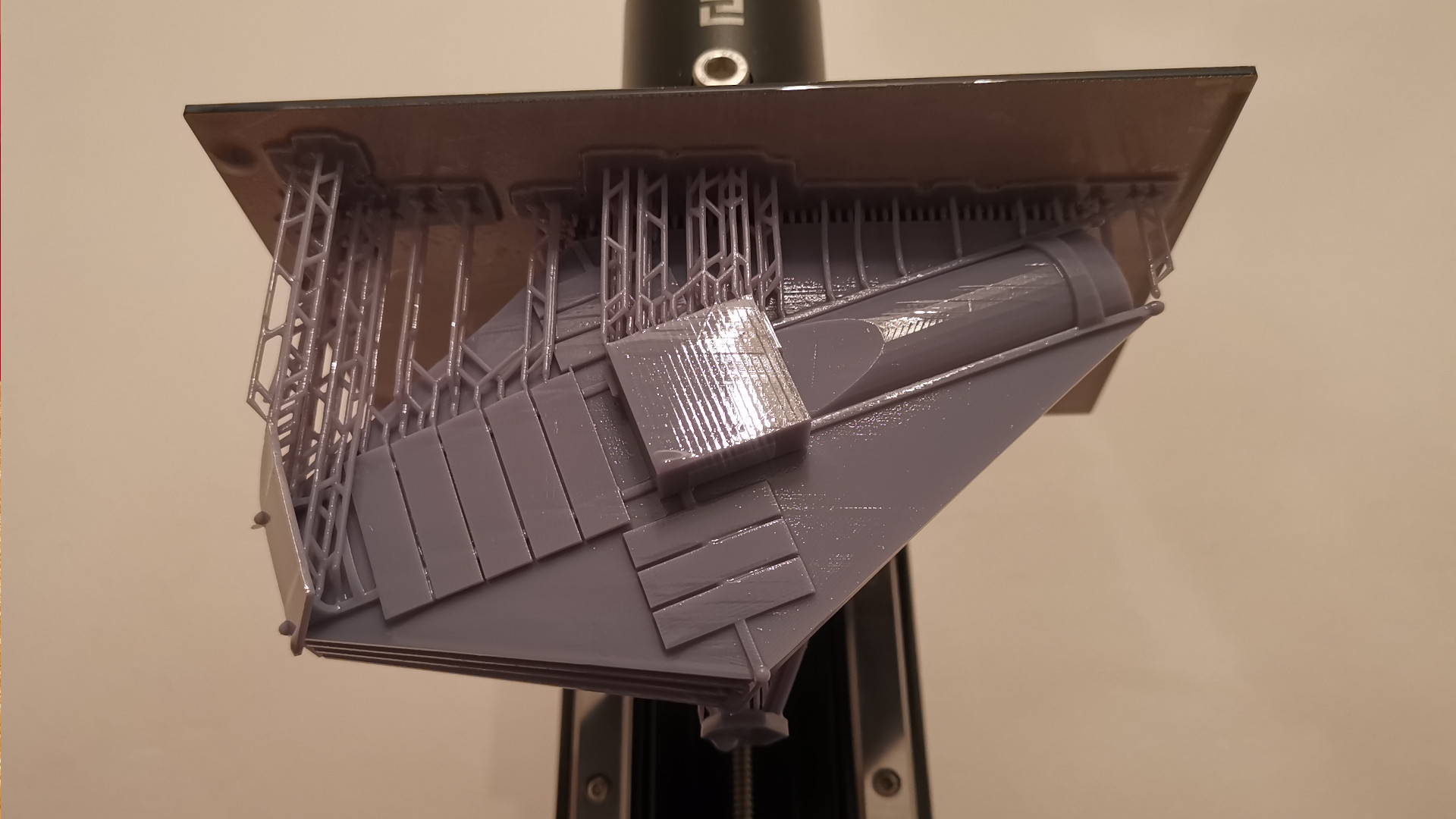 Image 2 of 2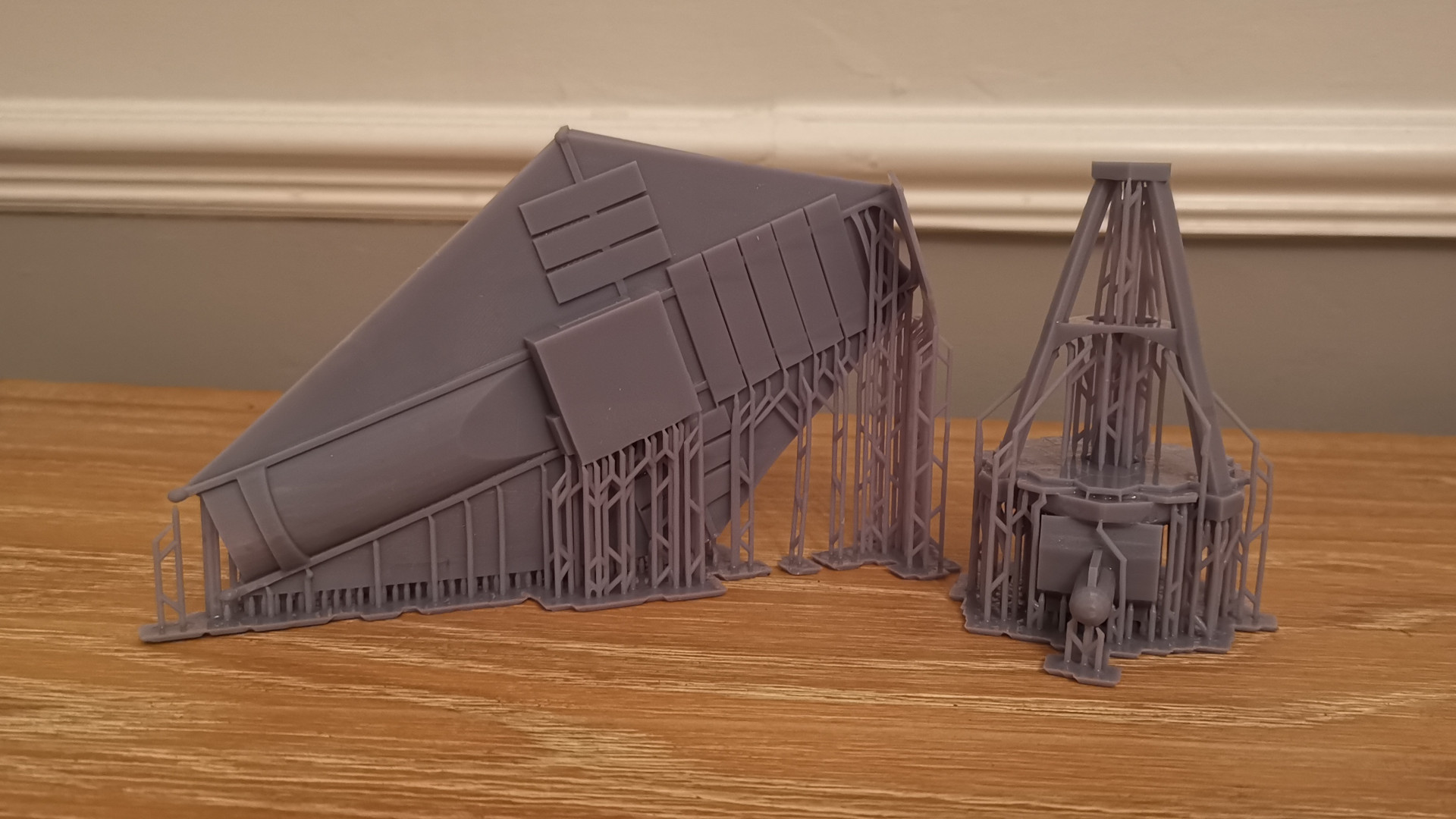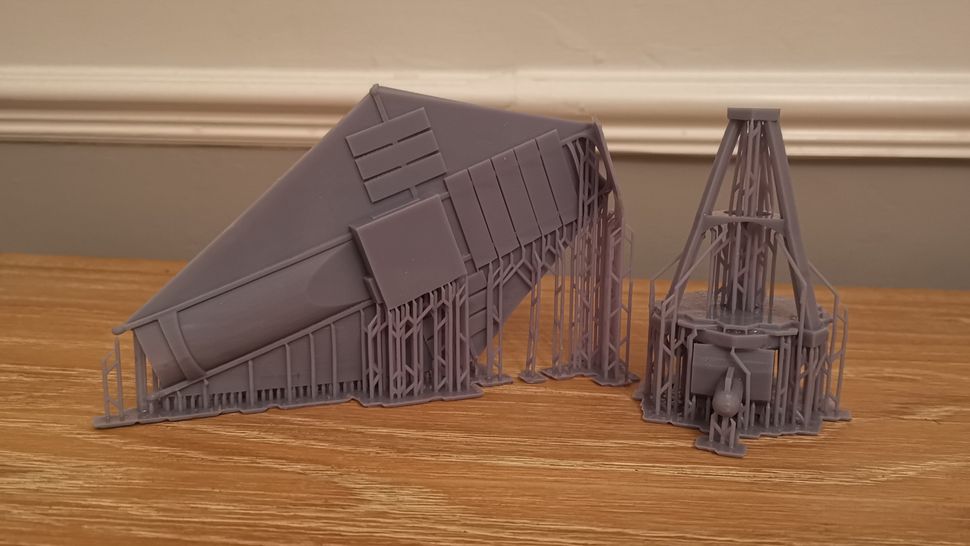 Elegoo Saturn: Price
The Elegoo Saturn can be found directly on the Elegoo website or via third-party retailers like Amazon. Pricing varies, but the Saturn typically retails for around $500 / £440 if you can find one in stock. 
The printer appears to be a victim of its own success, so these machines sell out sharpish when a restock goes live. It's not impossible to pick one up, but you'll want to keep a close eye on your retailer of choice and act fast when new inventory comes in. 
The warranty section of the Elegoo site is somewhat confusingly laid out, but we were eventually able to decipher that the Saturn comes with a 12-month warranty for all major parts other than the FEP and tools.
Should you buy the Elegoo Saturn?
3D printers have developed at an incredible rate over the last few years, which actually makes reviewing them difficult as these modern machines have very few issues. This means you can buy a printer from a reliable brand like Elegoo or AnyCubic and expect to have a product that delivers on its promised performance, and the Elegoo Saturn is no exception.
This is a fantastic printer that offers a larger build plate for big models, all while being easy to operate and maintain. Better yet, the asking price of $500 / £440 isn't an unreasonable sum for a printer of this size and quality, so while it's hardly a budget-friendly piece of kit, It's absolutely worth the asking price. If you have a keen interest in larger figurines or simply want to maximize your production volume, we can highly recommend the Elegoo Saturn printer.
If this printer isn't for you?
If the Elegoo Saturn doesn't sound like the right 3D printer for you, there are plenty of other options out there. If you don't need something quite so big, then the Elegoo Mars 2 Pro is an excellent smaller resin printer that offers exceptional print quality at an affordable price.
If you want to go the other way on size, there are a couple of options. We've already talked about the frankly ludicrously big Elegoo Jupiter, which you can pre-order at the moment. 
There is also the AnyCubic Photon Mono X 6K, which is another great mid-sized 3D printer with an impressive 6K display. It offers a large build plate, it's easy to use, and it prints in fantastic models. Just make sure to replace the default slicing software, which we're not huge fans of.