SpaceX plans to fly a Starship spacecraft to orbit for the first time early next year. The company is targeting early March for its first Starship orbital launch, with as many as a dozen test flights to follow in 2022.
Both the Starship vehicle and its Super Heavy booster are now complete, and the launch pad and tower at the company's South Texas launch site were expected to be completed by the end of 2021. If all goes according to plan, the inaugural flight will place Starship in orbit for a brief period of time before reentering Earth's atmosphere and splashing down in the Pacific Ocean. 
Starship consists of two elements, both of which are designed to be fully and rapidly reusable. If SpaceX is able to recover and reuse Starship during this year's test flights, operational missions could begin in 2023. The company plans to eventually use Starship for crewed missions to Mars. 
First orbital launch of the SpaceX Starship
Watching Starship and its Super Heavy booster going through multiple and sometimes spectacular and explosive tests has been one of the most exciting and engaging events for space fans in recent times. Now though it's almost time for a first orbital launch test of what could be a revolutionary, fully reusable space launch system. 
The test launch from SpaceX's South Texas launch site is currently expected in the next few months and will be one of the big missions to see. 
Falcon Heavy launch of USSF-67
Starship will be the most powerful rocket in action when it launches. The next most will be SpaceX's Falcon Heavy, which uses three Falcon 9 cores in concert. Its first launch of 2023 is currently set for Jan. 10 from LC-39A at the Kennedy Space Center in Florida.
The 230 feet tall (70 meters) rocket will be launching the USSF-67 satellite, a classified U.S. national security mission, up to geostationary orbit, 22,236 miles (35,786 kilometers) above the Earth in one of the earliest missions in 2023 
1st launch of ULA's Vulcan Centaur carrying commercial lunar lander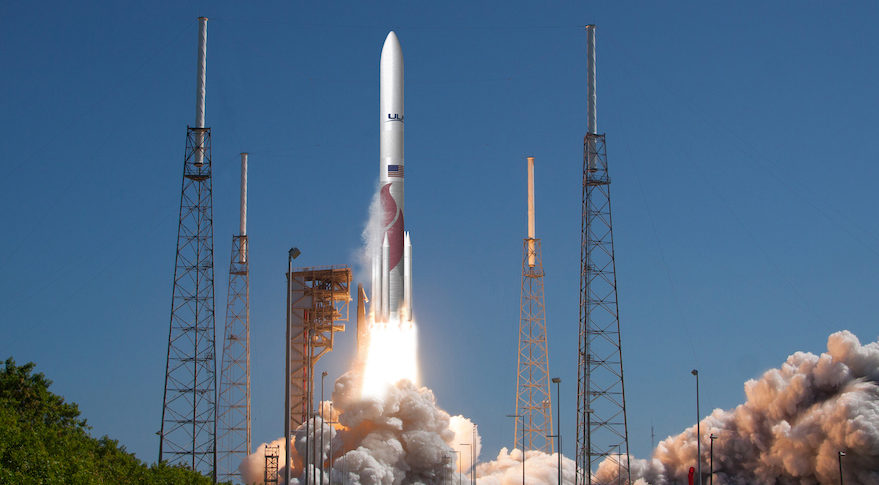 United Launch Alliance's new launcher, the methane-fueled Vulcan Centaur, is preparing for its first launch and will aim to send the commercial Peregrine Mission One to the moon. 
The two-stage Vulcan is 270 feet (82 m) tall and is powered by seven BE-4 engines developed by Blue Origin and is the successor to the veteran Atlas V and Delta IV rockets. It is currently planned to have its first launch in the first quarter of 2023 from Cape Canaveral Space Launch Complex 41.
The payload is the Peregrine Mission One developed by Pittsburgh-based Astrobotic is the payload, seeking to be the first U.S. lunar lander since the Apollo program. Peregrine will also carry a moon rover called Yaoki, made by a Japanese company Dymon. Vulcan will join NASA's launch services program to support future space exploration missions. 
SpaceX Crew 6 mission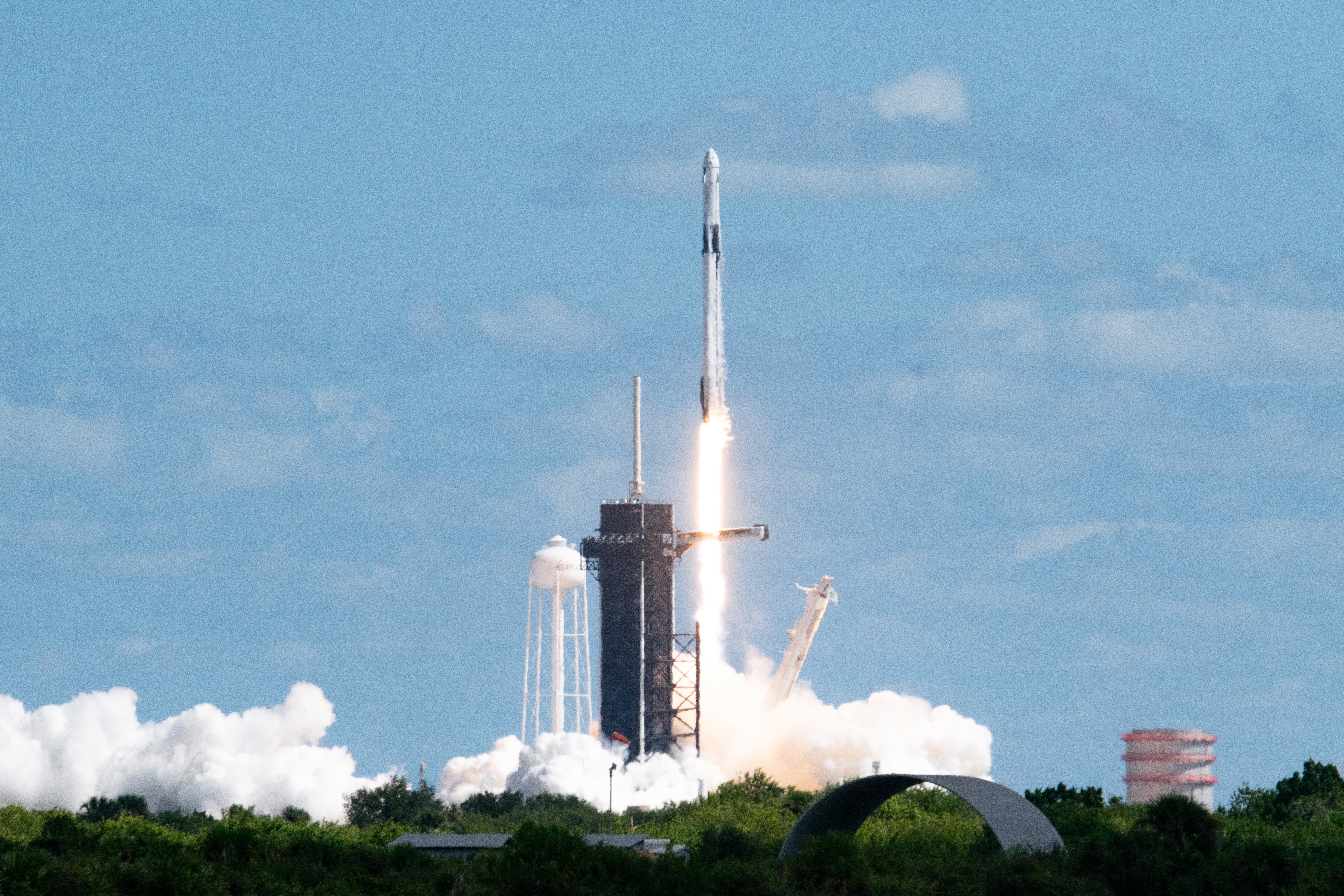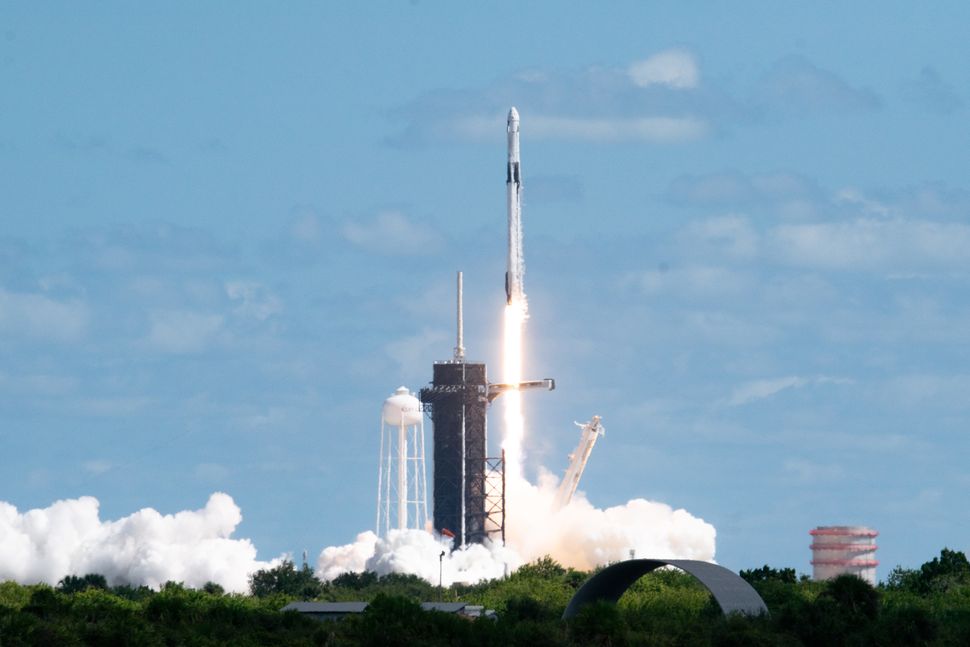 SpaceX is gearing up to launch its next crew mission, Crew 6, in February, carrying NASA astronauts Stephen Bowen, making his fourth spaceflight and Warren Hoburg. They will be joined by Sultan Al Neyadi of the United Arab Emirates and Andrey Fedyaev of Roscosmos, both of which will be joining Hoburg in making their first voyages to space. 
The astronauts will fly in a Crew Dragon spacecraft launched by a Falcon 9 rocket lifting off from LC-39A at Kennedy Space Center in mid-February. The four crew will stay in orbit on the International Space Station for 180 days.
As the name suggests, the flight will be SpaceX's sixth operational mission as part of the Commercial Crew Program. Crew 7 is expected to follow in fall 2023.
Polaris Dawn space tourism spacewalk mission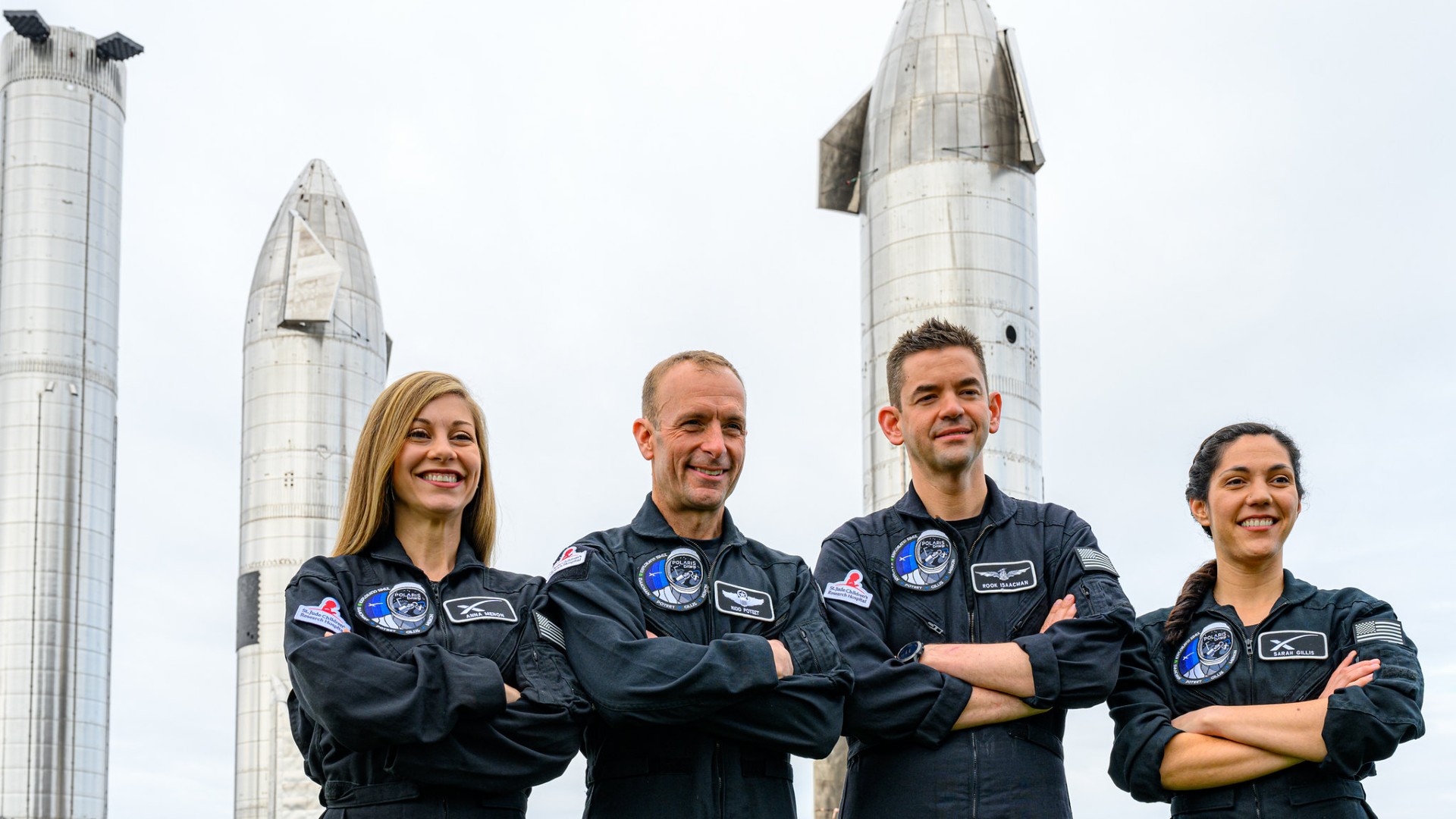 Polaris Dawn is all set to make history as the first commercial spacewalk. The mission will use a SpaceX Falcon 9 and a Crew Dragon and launch from LC-39A at Kennedy Space Center. The mission will be commanded by billionaire Jared Isaacman, who will be joined by an all-private crew, who will return to Earth in a splashdown at sea in the Crew Dragon. 
Liftoff is currently no earlier than March 2023. Polaris Dawn is the first of a three-part program that will also see the first crewed flight of SpaceX's Starship.
Boeing Starliner Crew Flight Test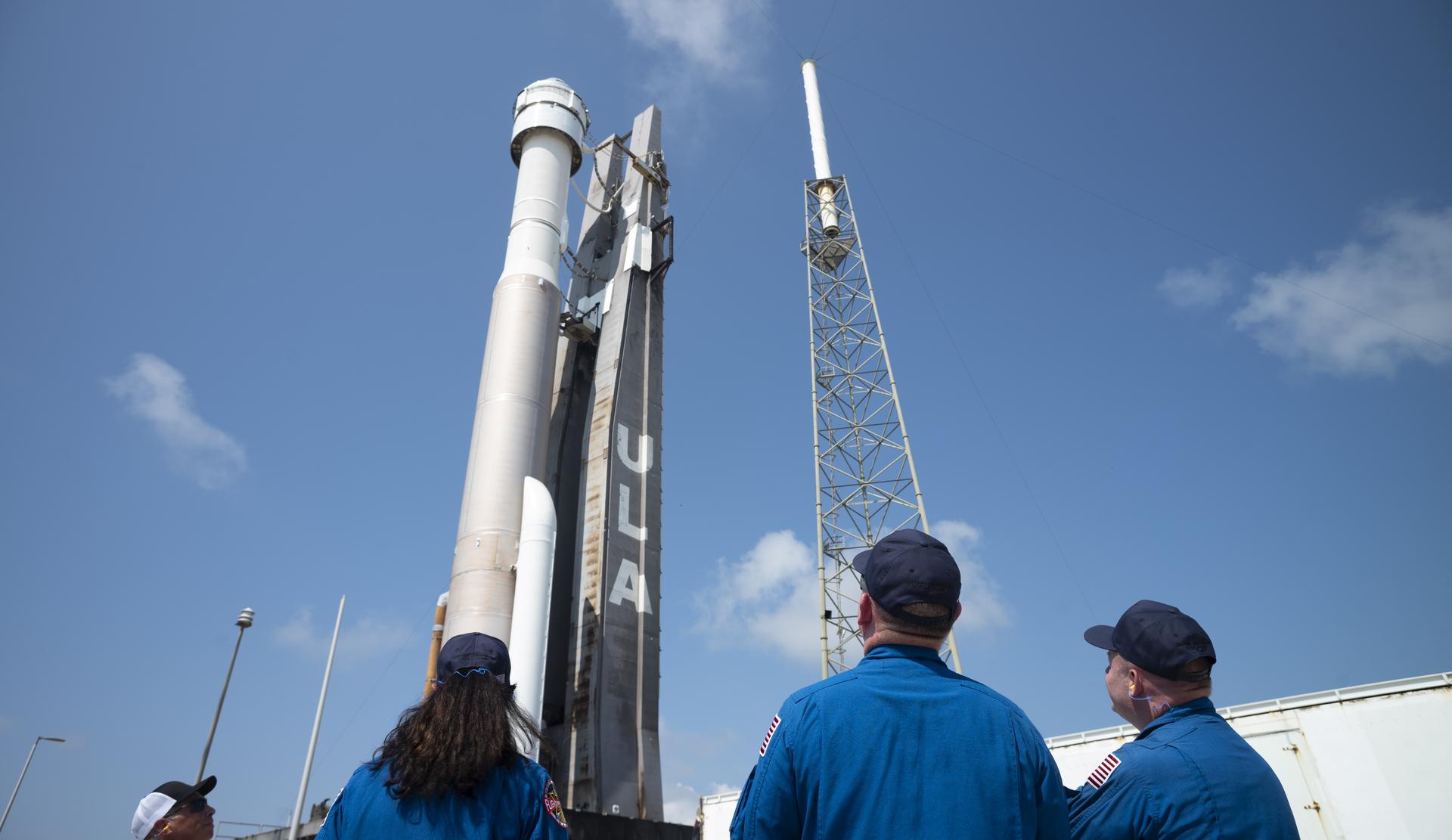 Boeing is also part of the Commercial Crew Program and is looking to get its first crewed launch away in April. The CST-100 Starliner spacecraft will carry two astronauts, commander Barry 'Butch' Wilmore and pilot Suni Williams, and will launch on a ULA Atlas V rocket from Cape Canaveral Space Force Station in Florida.
Launch is currently scheduled for around April. If all goes well with the Crew Flight Test (CFT), Starliner will be certified for operational crewed flights to and from the ISS.
Japan's Smart Lander for Investigating Moon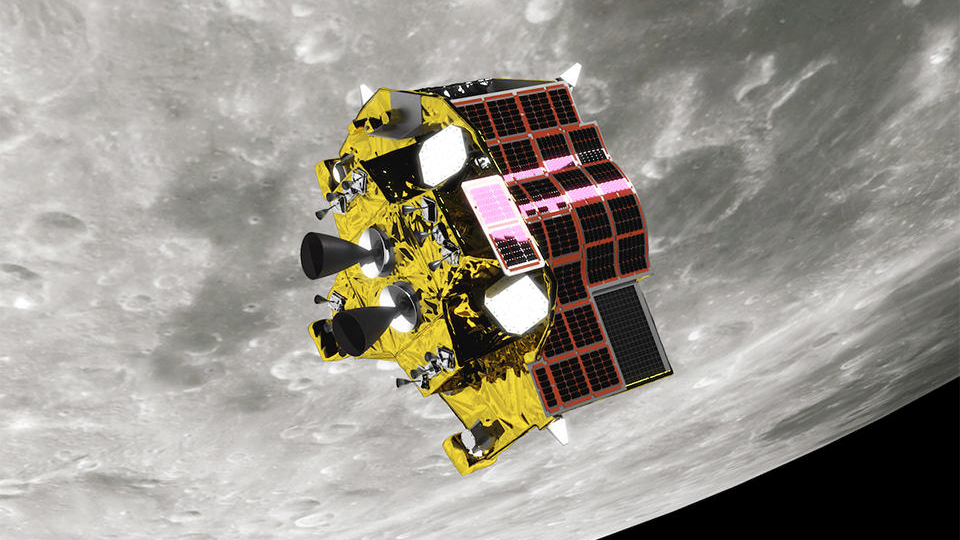 One of the lower profile but super interesting missions scheduled for 2023 is a small lunar lander from the Japan Aerospace Exploration Agency (JAXA). The Smart Lander for Investigating Moon, or SLIM (opens in new tab), "embodies the research of techniques that enable accurate landing and the demonstration of the techniques on the moon," according to JAXA. 
SLIM will be launched along with the XRISM (opens in new tab)space observatory by a H-2A rocket from the Tanegashima spaceport no earlier than April. 
Intuitive Machines commercial lunar lander
The new era of lunar exploration will feature a lot of commercial activity, and March could see the first launch of a Nova-C lunar lander from Intuitive Machines. Launch will use a Falcon 9 rocket, lifting off pad LC-39A at the Kennedy Space Center, Florida. The lander is a hexagonal cylinder with six landing legs and will carry a range of payloads to the moon, and will target the Vallis Schroteri region.
The mission is part of the Commercial Lunar Payload Services (CLPS) program unveiled by NASA in 2018.
Europe's JUICE mission to Jupiter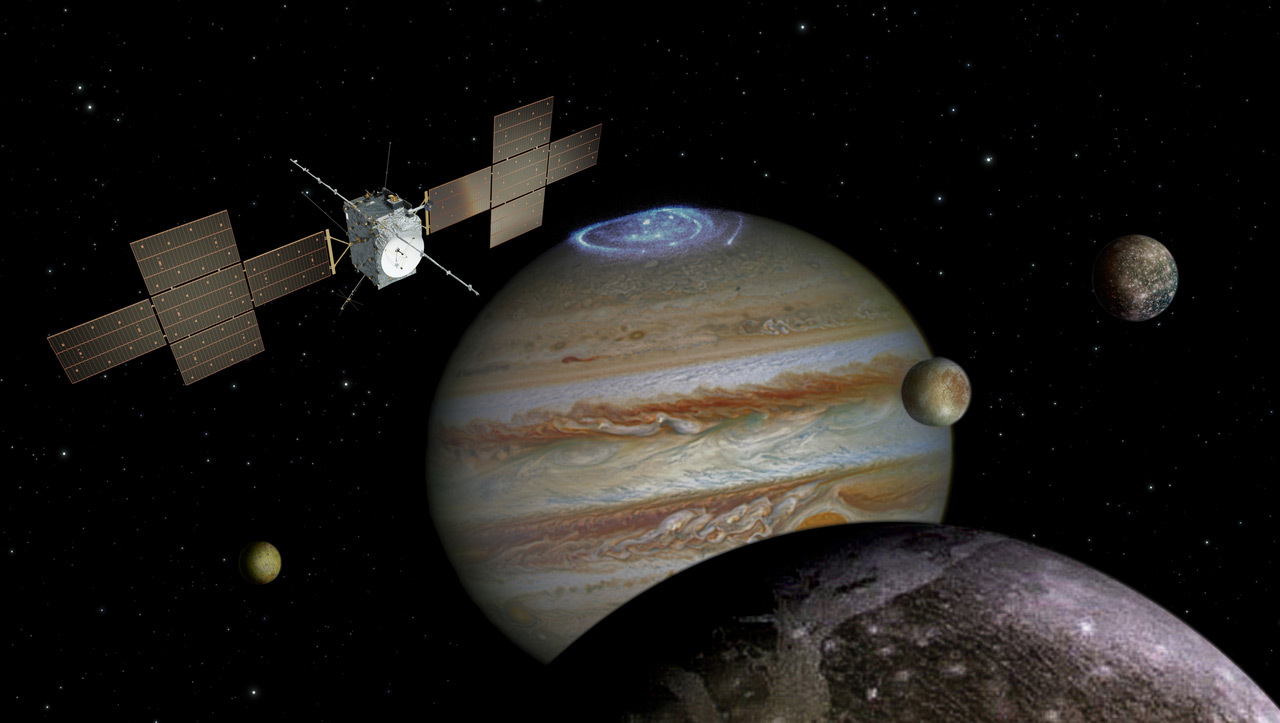 Launching on one of the last Ariane 5 rockets in July will be the JUpiter ICy moons Explorer, or JUICE, a European Space Agency orbiter mission to explore Jupiter and its icy moons Europa, Callisto and Ganymede. It will follow in the cosmic footsteps of the dedicated Jupiter orbiters Galileo and Juno.
Launching from Kourou in French Guiana, JUICE will spend more than seven years journeying through deep space, using gravity assists from Venus and Earth, before entering orbit around Jupiter in 2031. The spacecraft will aim to learn more about three worlds and their planetary surfaces and subsurface oceans through flybys, but the main focus will be on Ganymede, around which JUICE will eventually enter orbit. 
Luna 25: Russia's first lunar mission since 1976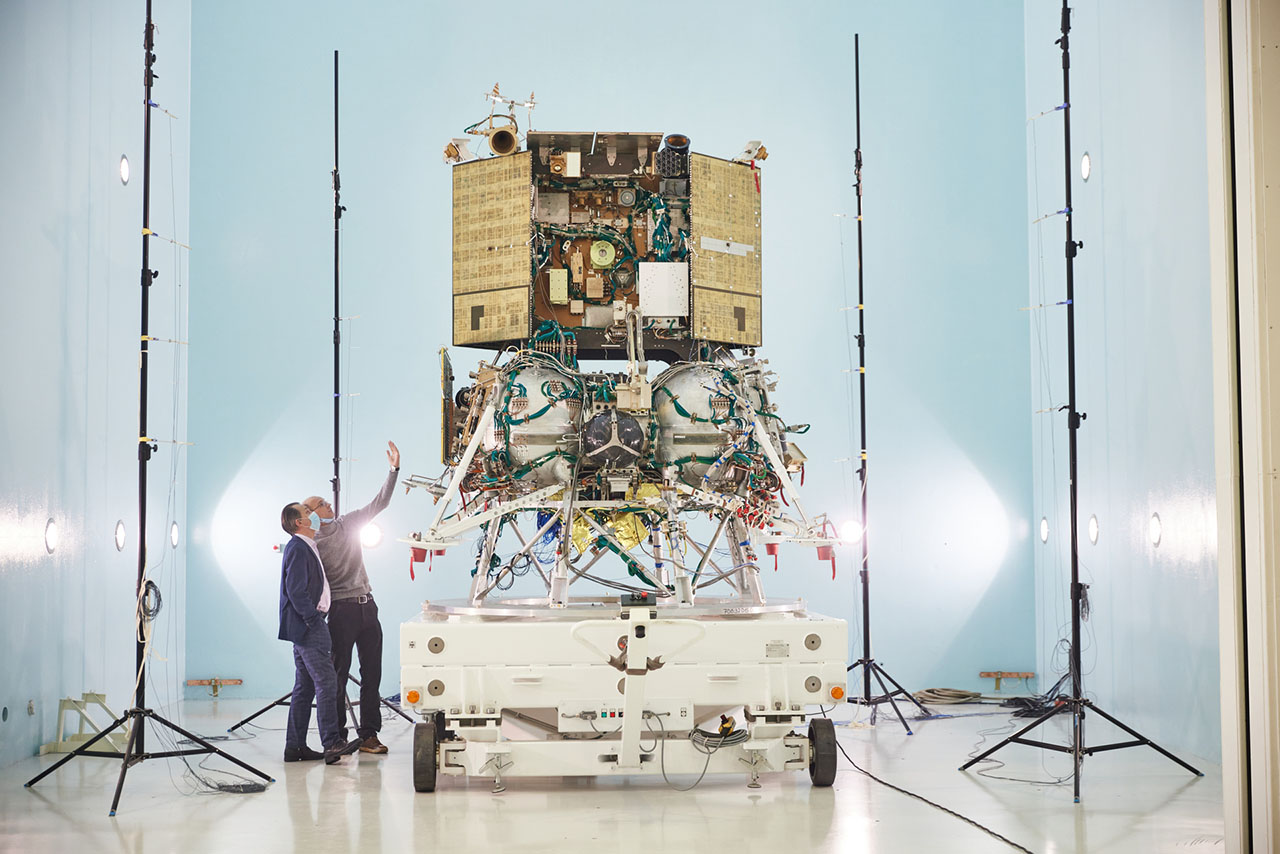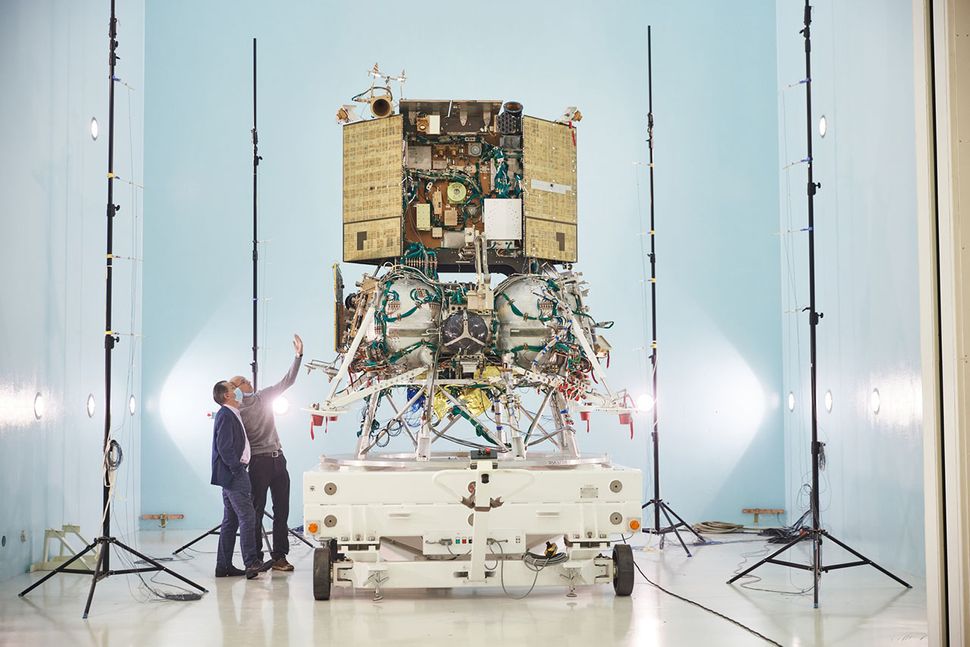 Russia's last moon mission was the Soviet Union's Luna 24 sample return mission in 1976. Now, Russia is heading back to the surface of our nearest celestial neighbor with the Luna 25 lander (formerly known as Luna-Glob). The latest schedule targets launch in July, after years of delays.
If and when it does launch on its Soyuz-2-1b Fregat rocket from the Vostochny Cosmodrome, Luna 25 will aim to land at Boguslavsky crater near the moon's south pole—an area of intense international interest—to study the lunar regolith and its tenuous atmosphere, or exosphere. 
Lunar Trailblazer smallsat mission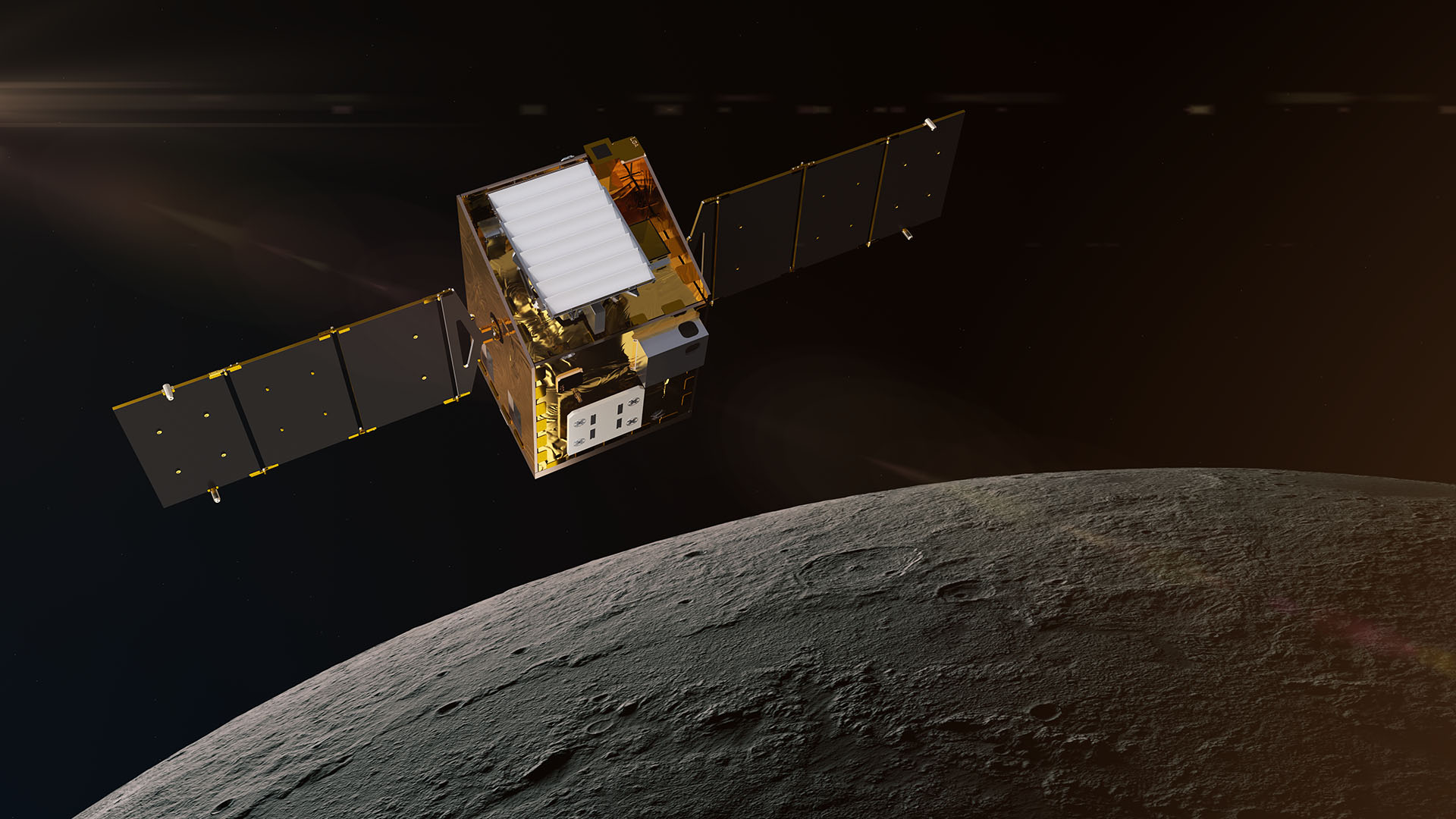 The Lunar Trailblazer developed by the California Institute of Technology is a small mission but with big goals. Using the High-resolution Volatiles and Minerals Moon Mapper (HVM3) from the Jet Propulsion Laboratory, the spacecraft will be investigating the moon's stores of water and its geology. 
The smallsat is due to launch along with Intuitive Machines' second mission, IM-2 or Prime 1, which itself will carry an ice drill. Launch will be on a Falcon 9 rocket from Cape Canaveral, Florida, in 2023.
Psyche mission launch
NASA's Psyche asteroid mission to study a metallic asteroid was due to launch in 2022, but was delayed due to issues with the spacecraft's flight software. After passing a "continuation/termination" review the mission is now set to launch in October atop a Falcon Heavy rocket from the Kennedy Space Center in Florida.
The mission will visit and study the 140-mile-wide (225 kilometers) asteroid called 16 Psyche, made up mainly  of iron and nickel and thought to be the exposed core of a demolished planet. This will be the first encounter with a metallic asteroid, with previous missions focusing on asteroids made of rock and ice and the mission promises unique insights into how planets and the solar system formed.
If the October launch goes well, Psyche will arrive at its protoplanetary namesake in August 2029.
Uncrewed test flights for India's Gaganyaan human spaceflight program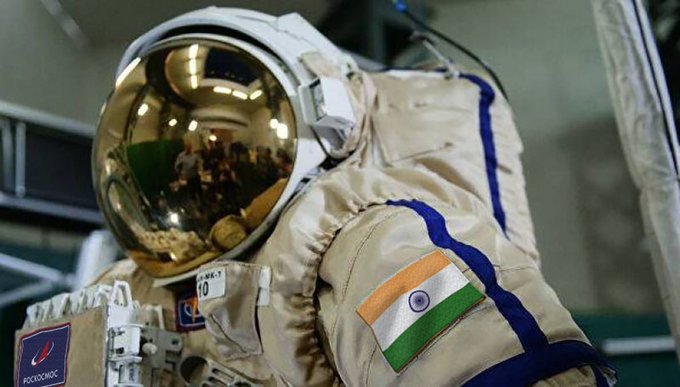 India is aiming to be just the fourth nation to independently launch astronauts into space, after the Soviet Union/Russia, the United States and, most recently, China in 2003. The Gaganyaan program originally aimed to put crew in space in 2022, to mark the 75th year of Indian independence, but it has suffered delays, including those brought on by the COVID pandemic. 
The first of two uncrewed test flights, Gaganyaan G1, could launch in the last quarter of 2023 on a human-rated LVM 3 rocket. The Indian Space Research Organization's (ISRO) aim from there would be to progress towards a first crewed flight currently slated for the fourth quarter of 2024.  
India's Chandrayaan 3 lunar lander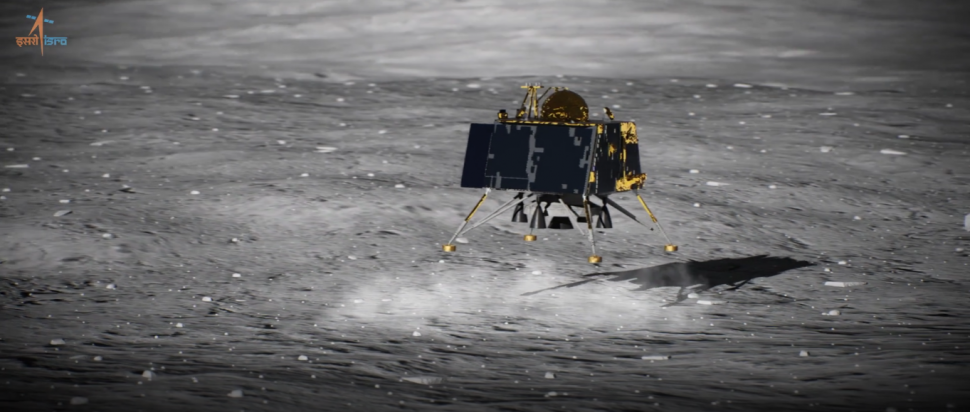 India attempted its first lunar landing in September 2019 with the Chandrayaan 2 lander. It got close to the lunar surface during its powered descent, but then control was lost and the spacecraft made a crash landing. 
The country will be looking to go one better in 2023 with the Chandrayaan 3 lander, expected to launch from the Satish Dhawan Space Center on an LVM 3 rocket around June, and join the three nations to have successfully soft landed on the moon as of late 2022.
Blue Origin New Shepard tourist flights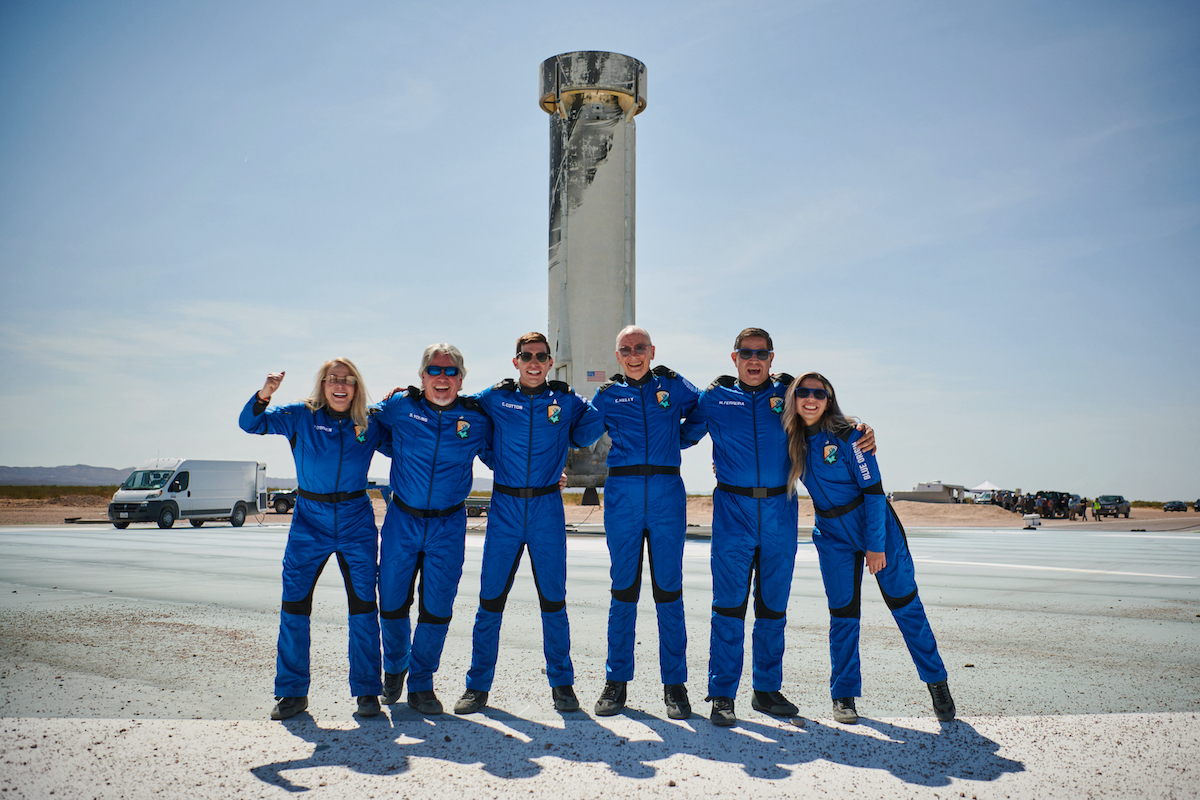 Blue Origin's New Shepard suborbital rocket nailed its sixth crewed mission in August, sending six passengers briefly above the Kármán line, 62 miles (100 kilometers) above the Earth's surface. 
However a science payload-only mission the following month failed, resulting in a loss of the booster, a safe landing for the capsule, but also an FAA investigation that needs to be completed before New Shepard can fly again. The schedule, at least, is up in the air, but flights are expected to resume in 2023.
Virgin Galactic flights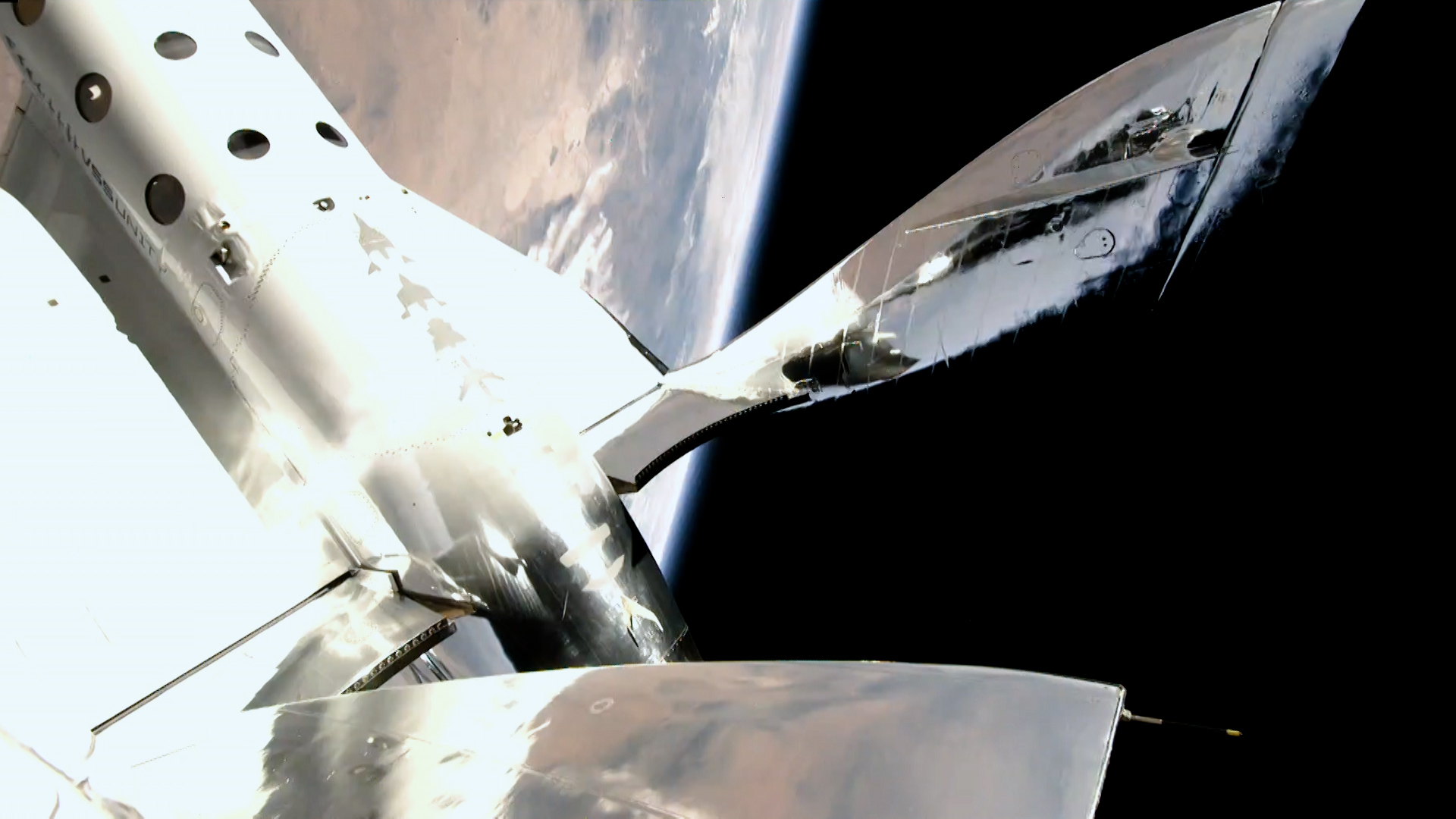 Virgin Galactic has made four crewed test flights for its suborbital space tourist services, with the latest in July 2021 seeing founder Richard Branson and two crewmates flying to an altitude of 53.6 miles (86.189 km). 
Issues with the flight path of that mission have led to its SpaceShipTwo VSS Unity vehicle being grounded, but the firm is planning for a return-to-flight in Spring 2023.
China's Xuntian space observatory?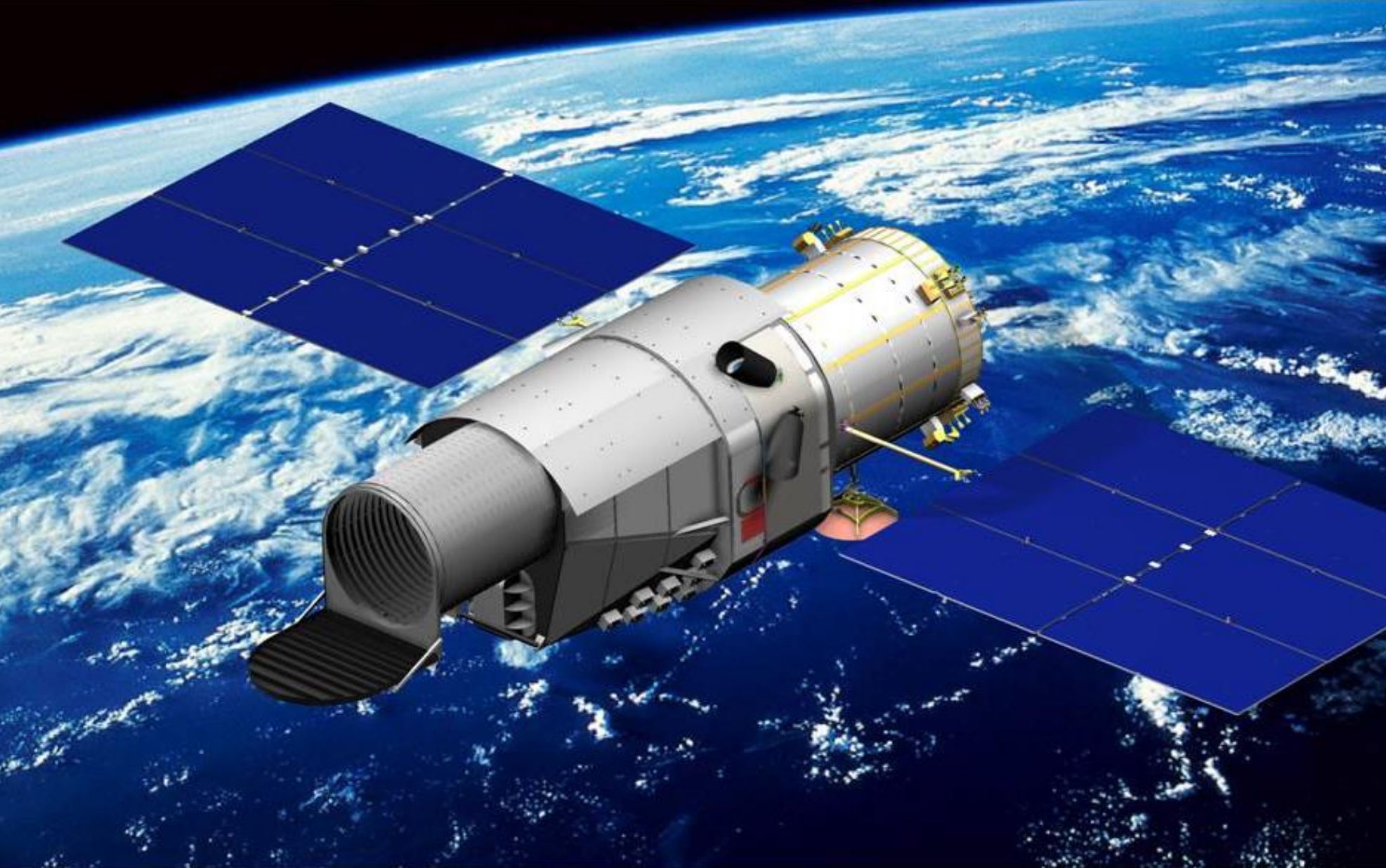 Chinese spaceflight schedules can be tough to gauge, but one possibility for late 2023 is the launch of a large space telescope which will survey the skies and be able to dock with the country's Tiangong space station for repairs, maintenance and upgrades. 
Xuntian will carry a 6.6-foot-diameter (2 meters) mirror, making it similar in size to that of the Hubble Space Telescope, and will survey 40% of the sky with its 2.5 billion-pixel camera during the planned 10-year mission lifetime. It will launch on a Long March 5B rocket from China's coastal Wenchang spaceport.
China will also launch its Shenzhou 16 and 17 crewed missions to Tiangong in 2023, each carrying three astronauts for six-month-long excursions to the space station. These will launch on Long March 2F rockets from the Jiuquan Satellite Launch Center in the Gobi Desert.
Follow us on Twitter @Spacedotcom or on Facebook.